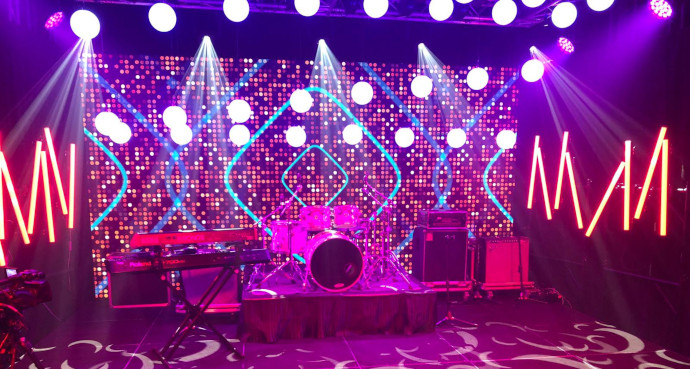 theLAB is a collaboration between The Production People (TPP), AV Production and Eyeris Studio.
TPP is known in the industry for providing cutting-edge production solutions and experienced crew for events. AV Production specialises in providing band setups for international artistes and is well equipped to meet any tech riders. Eyeris Studios has been a long time camera partner for TPP. The companies came together to collaborate on theLAB using their respective expertise.
With the move by many to virtual events and presentations, theLAB is a timely addition to provide an alternative option in Singapore. The studio started running events from mid July. "We had a soft opening and did a few pilot events. This helped us to also tweak any issues we came across to ensure a smoother experience," says Sheldon Gooi, Director, TPP.
theLAB is a fully air-conditioned 1,500 sq.ft. Livestream-ready studio space available for rental with full audio-visual support and experienced technical crew provided to provide a seamless experience for clients and their guests. The studio features a stage as well as essential spaces for a bathroom, storage and dressing area.
The 6m x 4m stage is flexible enough to hold a band, panel discussions and even Zumba if needed.
With health and safety measures to be complied with, there is a capacity restriction of 15 people inside theLAB. The studio is also SafeEntry enabled, and masks & hand sanitisers are provided for guests.
Other than offering knowledgeable crew, theLAB also offers high-end equipment such as Panasonic cameras, Claypaky lighting fixtures, Analogway switcher, Yamaha console, Alcons loudspeakers, LED panels for the backdrop as well as the critical aspect of OBS Studio Software for Livestream and running on a 300Mbps Fiber Broadband platform.
theLAB is located at 11 Yishun Industrial St 1, #02-112, North Spring Bizhub, Singapore 768089.
Those interested to book the space can get in touch with TPP.