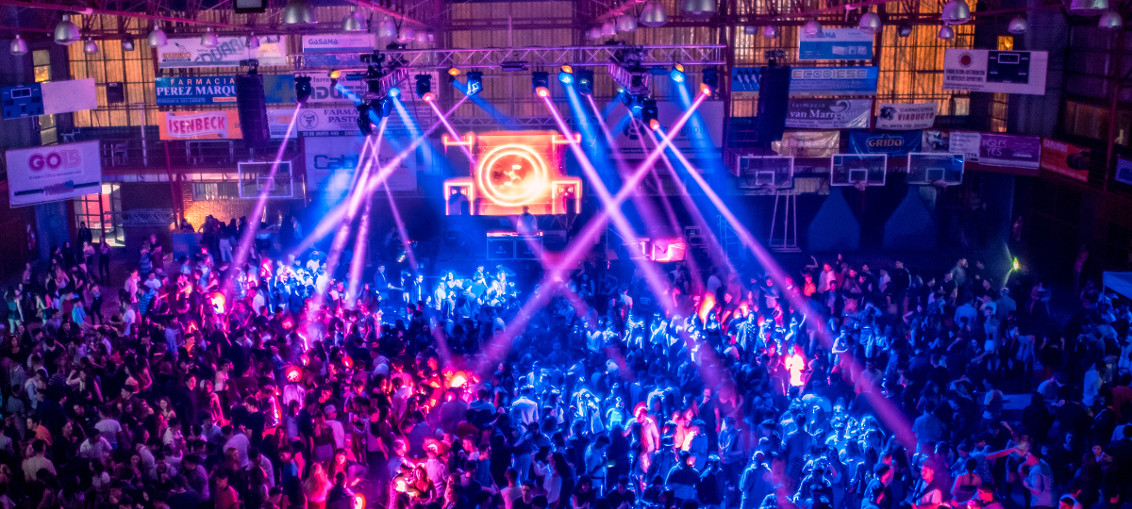 PR Lighting fixtures were out in force when a group of associates (and event planners) known as the Burkina took over the Zarate Yacht Club on the outskirts of Buenos Aires in Argentina to celebrate the country's annual 'Friendship Day'.
The ensuing 'Fiesta Burkina' saw 3,000 people revelling under the lighting to the music of well- known DJs such as Mariano Trocca and Federico Prieto—part of an advanced production that was masterminded by local sound and light technology specialists, CaioSonido.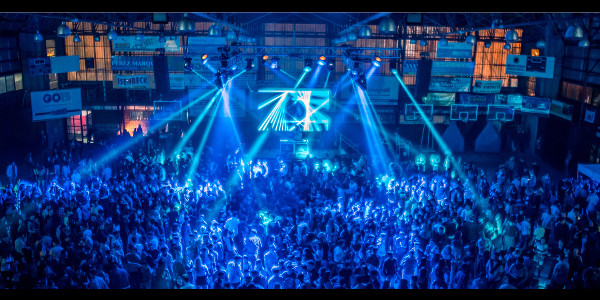 The venue, located on the coast of the Parana River is familiar to CaioSonido, as it is here that they produce their annual end of-year party (on December 31) when more than 6,000 people join in the festivities.
In fact the company has been providing all infrastructure, including LED screens, staging and structural effects, to the Yacht Club for events stretching back more than 25 years.
Lighting technicians from CaioSonido designed the lighting rig which was programmed and operated by Vieites Valentin and Cordoba Axel.
The effects included 20 x PR Lighting JNR 350 BWS and 16 x XR 300 Beam. The company has a huge inventory of more than 150 PR Lighting fixtures, built up over a 12-year period and in addition to the above, includes such products as Pilot 575, XR 1000, JNR Flat PAR and XLED 590 Zoom.
According to the company's Juan Olivares the brand offers great value for its feature-set and is universally accepted as an alternative brand.
At the Zarate Yacht Club the JNR 350 BWS and XR 300 Beam were easy to rig as the roof has a solid infrastructure suitable for hanging all sound and lighting. The JNR 350 BWS were suspended from four rigging points, forming an H with the truss sections, onto which 14 x PR JNR BWS 350 were placed over the main stage, providing perfect coverage of the entire arena.
The remaining six PR JNR BWS 350 were used in a marquee, in an alternative location. "This model is the latest acquisition in our inventory," confirmed Juan. "With such a powerful lamp, we knew they were going to be the stars of the party. In fact, the organisers, and many who attended the party, commented on the performance of these lights."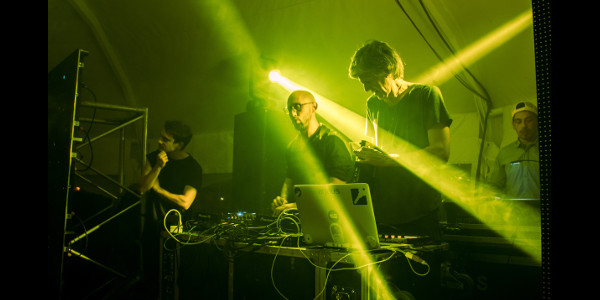 In addition, 12 linear meters of truss section were hung from the roof on which 12 XR 300 Beams were mounted. On the sides of the DJ podium the remaining four XR 300 Beams provided the perfect setting for clubbers to be completely immersed in the strobe effects created by this fixture.
Why has the PR Lighting portfolio proved such a winner time and time again? Juan Olivares is in no doubt.
"Over the 12 years we have been using PR fixtures we have seen a constant drive to improve the quality of their equipment, both the power they provide and their durability and reliability. In addition they are compact and easy to transport, and above everything else, their products have great fidelity."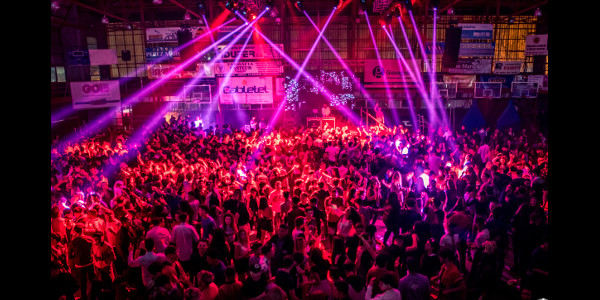 "We are constantly amazed by the capabilities of PR lighting …whether for parties or live shows, they never cease to surprise us. For this particular event, the fixture response was incredible, since depending on the beam aperture, they either washed a complete stage or looked just like laser beams."