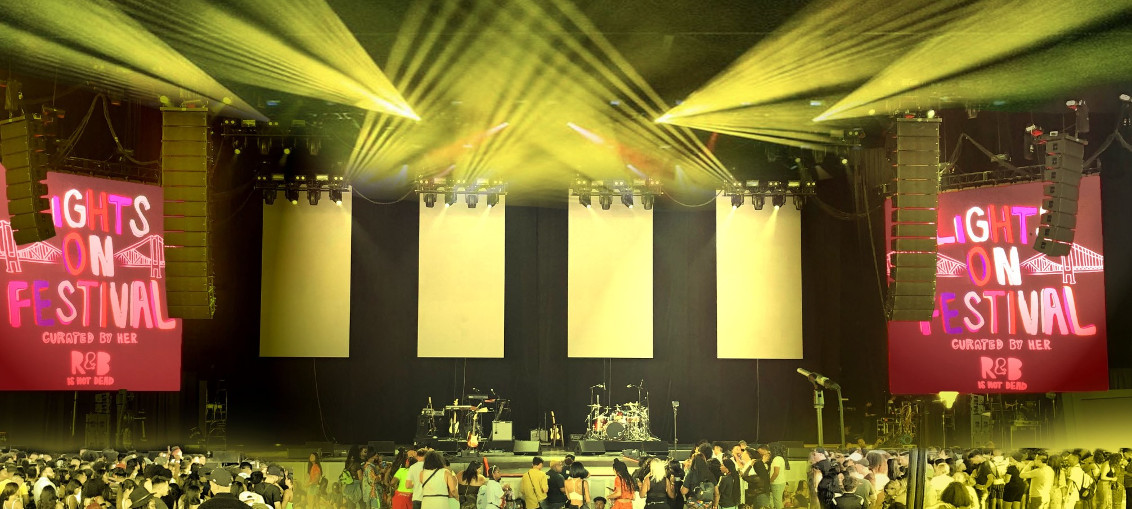 T
he
2019 Lights on Festival – Curated by H.E.R.
, featured a multi-artist R&B lineup in Concord CA. The Concord Pavilion brings people from all around the Northern California bay area cities and has been the site for many tour stops for the last 3 decades.
The festival featured performances by H.E.R., Jhené Aiko, Daniel Caesar, Summer Walker, Ari Lennox, Kiana Ledé and many more.
The festival partner, Live Nation Urban, helped make the show possible in hopes this would be the start of an annual event. They were also excited to have a new Grammy winning artist curate her own festival. H.E.R. earned 2 Grammy Awards in 2019 – Best R&B Album and Best R&B Performance. With over one billion combined streams to date, H.E.R. has become one of music's new premier R&B voices.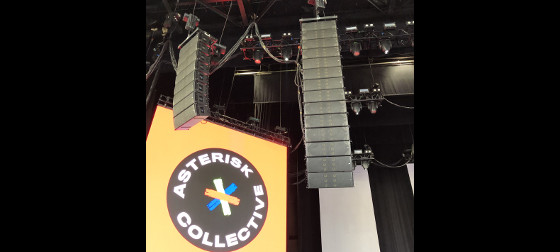 To ensure the music and vocals were heard loud and clear, Live Nation Urban employed Sound Image to provide the audio solution for the event. The primary stage was powered by VUE's al-12 Acoustic Linearity Line Arrays along with hs-221 ACM Infrasonic Subwoofers.
The Concord Pavilion is a good size outdoor amphitheater. The al-12s, being VUE's largest line array element, was the ideal choice for the festival. Sound Image employed no less than 2 al-12 arrays on each side of the stage. The side-fill arrays provided proper coverage for those seated or standing to the far left or right.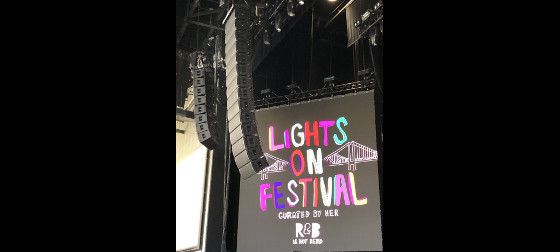 The Concord Pavilion does provide some audio challenges by means of a canopy that extends from the stage, out over the main seating area. Sound Image engineers ensured the al-12 line array's hang angle was optimized to cover the audience without bouncing sound off the canopy ceiling. Sound Image Account Executive, Jeremy Peters, spoke with VUE's staff about the performance of the VUE rig.
"I think the al-12 is amazing with any genre of music but it really excels with R&B and Hip Hop.
The al-12 has a smooth and warm high-end that is so vital for vocals and instruments in that frequency range. This show didn't call for over-the-top extreme bass punch, but the hs-221 subs provided a nice tight low-end."
With a successful attendance and crowd-pleasing performances, we may see a 2020 Lights on Festival scheduled soon.