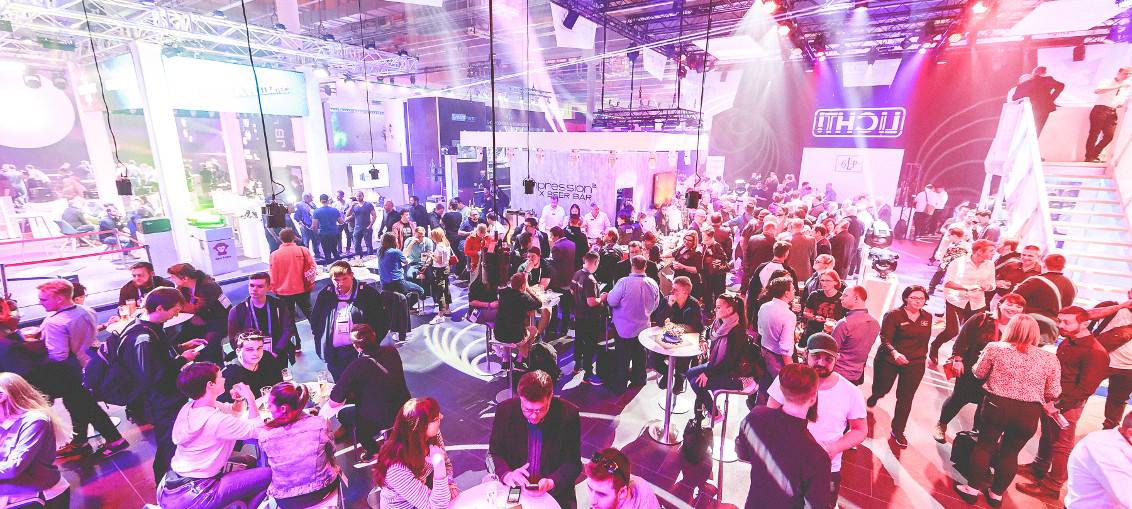 Attendees joining GLP's 25th Anniversary celebrations at PL+S Frankfurt
GLP started out near the famed Black Forest. A mountainous region in southwest Germany, bordering France. Known for its dense, evergreen forests and picturesque villages, it is often associated with the Brothers Grimm fairy tales. However unlike the fairy tales, GLP's growth has been real.
ETA talked to Company Founder, Udo Künzler in this exclusive.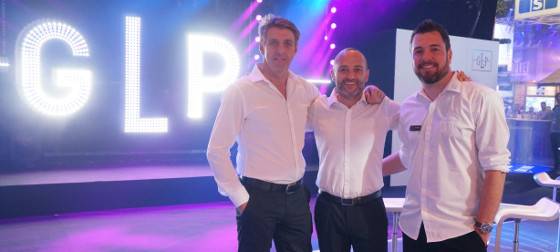 Udo can you kick off with a brief about the company's beginning. Why, when and how?
GLP – German Light Products – was founded by my uncle Hartmut Braun and I in 1994. We started off in a small area in the big warehouse of my uncle's company, B&K Braun.
Back then, I had created the idea for the now legendary Patend Light, which was the reason why we established GLP in the first place.
The Patend Light was something between a scanner and an early moving light. It was arguably the first hybrid fixture ever made and it was extremely innovative.
It took us some time to understand that developing the Patend Light was a highly complex fixture to engineer and that it would take much longer than we initially expected. So, we decided to swallow our pride and create a more conventional product first, that would help pave the monetary foundations of the company and ensure the final development stage of the Patend Light. These were GLP's first steps in the industry.
What was the first product that was manufactured by GLP?
The Startec 2000 scanner, which we came up with in order to make the Patend Light possible.
When did the brand make its first appearance in a trade show? What products were exhibited? What was the response?
Pretty soon after our first product launches, we exhibited in Rimini (Italy), London's PLASA Show and Musikmesse in Frankfurt. The industry present at these trade shows was very excited about our early products, which kind of fueled our drive to create ever more innovative solutions for the entertainment industry over the last 25 years.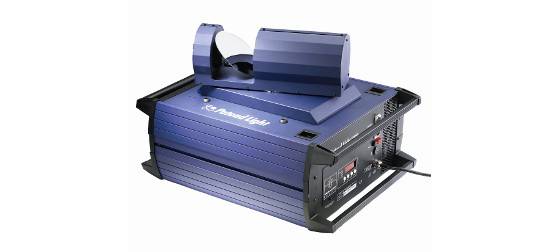 Can you highlight some of the key milestones for the company?
The much beloved Patend Light premiered at PLASA Show in London in 1996. This was a huge step for the company. Initially equipped with a 575W discharge lamp, a more powerful Patend Light with 1200W was to be introduced later.
Both versions of the Patend Light were a massive success and paved the way for more GLP products, like the MAX, the Mighty Scan or the very popular Pocket Scan.
The next milestone was the launch of the impression 90 – the genesis of the extremely popular impression series which continues until today. The impression 90 also marked the switch to GLP's revolutionary baseless design, which allowed all electronics to be housed in the side arms of the fixture. Before us, no other LED-based device had been as small, light and bright as the impression 90. Again, another huge success for us. The concept of the impression series has been continuously improved and adapted and saw more successful products, such as the impression X4, X4 S and X4 L to name a few.
In 2015, another true game changer for the lighting industry came into life: the impression X4 Bar. Its unique, seamlessly connectable design, combined with a narrow zoom made our LED Bar range a lighting designers' favourite, both on show stages and in studios. Once again we demonstrated our capability to create something that had never been seen before.
The X4 Bar is still a pillar of our company's success and you'll find it in major tour productions all over the world.
Over the last couple of years, another product has won the favours of the industry: The KNV series, a modular LED system which comes in a variety of shapes and continue to impress LDs with its colossal output of 50.000 lumen as well as the creative freedom it allows. Another extremely flexible product recently launched is the hybrid strobe JDC1, which we released in 2017.
We at GLP love creative tools and I believe our whole portfolio speaks volumes.
What has contributed to the growth of the company?
GLP, is all about Flexibility, Family and Future. That's our mantra – and we faithfully believe in it. We listen to customers' demands and create products that surpass their expectations. Many of our products can be traced straight back to the creative vision of a specific designer.
We talk to designers, rental and production companies a lot. There's simply no point in building the greatest fixture based on an idea I had if nobody's going to buy it! We serve our customers. And if they need anything special, we're in. When a designer wants to create for instance a 'garden fence' of LED bars, we'll supply him with the required stands as well – no need to ask.
GLP has always been a family business and we like to bring this family spirit in the relations we have with our customers too. That's the spirit of our brand and why GLP is successful. Working at and with GLP is special. Our tight bonds with industry actors all over the world make us future-proof. At least, I like to think of it like that.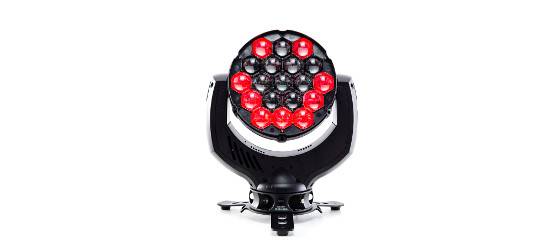 Which product has performed the best in terms of sales so far? What is the reason?
I'd like to mention the impression X4 series in general. All products of the series are somewhat outstanding. Their small form factor, the lightweight, baseless design and their excellent colours have won many creatives' hearts, which, of course, results in according sales figures.
How does GLP plan to keep ahead of the competition?
By keeping our very special DNA that brought us here in the first place. We're always upfront when it comes to new technologies and how to apply them to the entertainment industry.
We listen to customers' demands but also to their dreams. And we keep our own production facility in China and R&D in Germany and Denmark.
What are you most proud of with regards to the company's history?
I was personally very proud to see 'my' impression 90 fixtures in an AC/DC show. Although they played just a very little part in that huge show, that was the moment I realised that we are finally playing with the big guns.
Currently where are GLP offices located?
The GLP Headquarters are located in Karlsbad, Germany. In addition, we have offices all over the world: GLP Inc. in San Fernando (Los Angeles, USA), GLP Asia in Hong Kong, GLP UK in Redhill, London, GLP Nordic in Västerås (Sweden) and GLP Russia in Moscow.
We've expanded quite a bit since our humble beginnings in the German Black Forest.
What is your wish for the future of the company?
I want to see GLP grow further, and more importantly, in a sustainable way. I want to keep the positive GLP spirit that connects us with so many great people in the industry. And I'm looking forward to seeing my twin boys, both soon-to-be electrical engineers, join the company!
Editor Notes: This article first appeared in our May 2019 issue. To read the full issue, along with this interview, click here: ETA