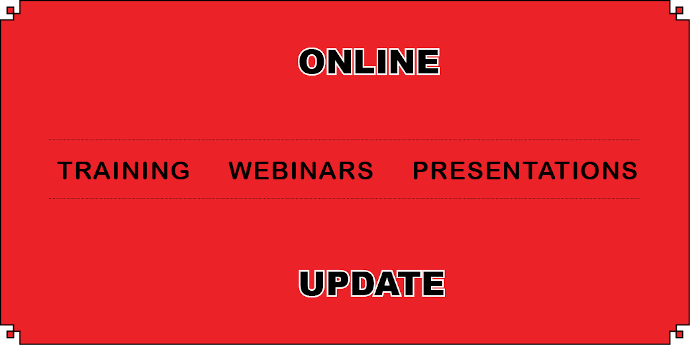 HARMAN: Line Array Calculator Iii Advanced – Subwoofer Arrays, Eds, Ground Stacks (Two Sessions)
Presented by Chris Gavin, HARMAN Audio Expert
Session 1
Date: Thursday, April 30, 10:00 AM CDT
(3:00 PM GMT, 4:00 PM BST, 5:00 PM CET, 11:00 PM SGT)
Register HERE
Session 2
Date: Thursday, April 30, 8:00 PM CDT
(May 1, 1:00 AM GMT, 2:00 AM BST, 3:00 AM CET, 9:00 AM SGT)
Register HERE

---
HARMAN: Mixing Tips From Clubs To Stadiums
Presented by Vincent Casamatta and Jay Rigby, Live Mixing Engineers
Date: Thursday, April 30, 1:00 PM CDT
(6:00 PM GMT, 7:00 PM BST, 8:00 PM CET, May 1, 2:00 AM SGT)
Register HERE
---
HARMAN: Colour Theory For Concert Lighting Design
Presented by Craig Rutherford, Lighting Designer
Date: Thursday, April 30, 7:00 PM CDT
(May 1, 12:00 AM GMT, 1:00 AM BST, 2:00 AM CET, 8:00 AM SGT)
Register HERE
---
ETC: Understanding Time code and Using it with Eos Consoles
Date: Thursday, April 30
Time: 10:00 am CDT / 17:00 CEST / 11:00 PM HKT
Speaker: Luke Delwiche (Market Manager), Tom Barthel-Steer (Technical Product Manager), and Nick Gonsman (Field Project Coordinator).
In this session, we will be discussing on interfacing with EOS family consoles. Join us for this live event as they cover the basics of MIDI Timecode and SPMTE.
Register HERE
---
ETC: Light Bytes – Programmers Round Table
Date: Friday, May 1
Time: 10:00 am CDT / 17:00 CEST / 11:00 PM HKT
Join us for a new edition of Light Bytes; an ETC initiative to promote open discussion across the lighting industry. For this session, we have gathered a selection of top UK programmers who have made lighting a very big part of their lives, so please join us for this virtual round table about how they got started, their preferred methods of working along with favourite tips and tricks. You will be able to ask them questions and chat with them all in this informal event, so grab a beverage and join in the discussion.
Register HERE
---
Powersoft: Powersoft patents and core technologies
Date: Thursday, April 30
Time: 12:00pm CST / 01:00 CDT (1 May)
Powersoft amplifiers and the unique DSP integration have proven to be providing innovation. During this session, we will explain most of the groundbreaking unique technologies which make Powersoft amplifiers to most reliable, best sounding and efficient available in the market today
Register HERE