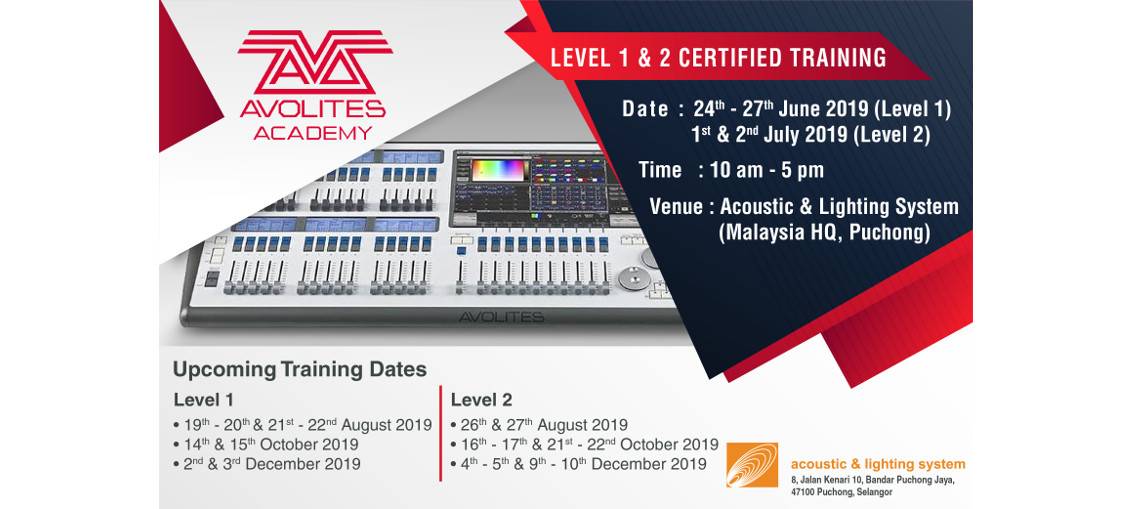 Acoustic & Lighting System will be conducting a short 2-level course in Avolites Titan usage in June and July 2019 at their headquarters in Malaysia. The structured course will cover all aspects of the console from basic patching through programming to networking.
With so much to learn the course is split into two parts, each lasting two days. Upon completion of both levels, there is an optional assessment to become an accredited programmer.
Benefits:
A high-level understanding of Avolites Titan.
Grow and update your skills and experience with programming and operating consoles.
Learn many new and up to date features as well as tips and tricks.
An understanding of where the Titan and Ai platforms in will be goign in this future with Titan Synergy.
If you would like to register for:
Lvl 1, click here: Register
Lvl 2, click here: Register
More information on the course is available from Fed, you can reach him on WhatsApp (+60 12 875 8023) or Email (md.fadzil@alhq.com.my)