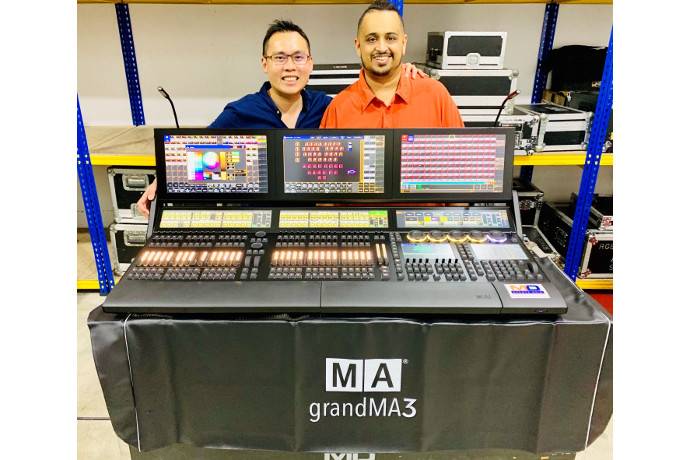 MD Events, an independently owned, and operated full service technical production company, based in Kuala Lumpur, Malaysia, offers audio and live sound production, lighting systems, LED Screens, power distribution, trussing system and backline rental services.
The company also offers technical consultancy for events where the expertise of engineers are required, even if the equipment does not belong to them.
In order to enhance the stage lighting experience of clients, they recently decided to top up a new unit of lighting control console, grandMA3, from local distributor of MA Lighting, Concept Associates.
The grandMA3 represents a radical re-think of what's possible from a lighting control platform. The elegant new system-architecture incorporates new fixture, feature and effects-handling at its very
heart.
The system features ground-breaking concepts from top industry visionaries, presented within a refined user interface, and is designed to make practical tasks more intuitive.
The grandMA3 full-size console includes 12,288 control parameters as standard, ensuring that it is
the perfect base platform for the world's most prestigious entertainment lighting applications. The system size is scalable to 250,000 parameters with the use of additional grandMA3 processing units.
The physical design detail of the grandMA3 range is extraordinary and focused on delivering the best possible user experience, now and into the future. According to the person-in-charge of MD Events, the grandMA is their first choice for lighting projects.