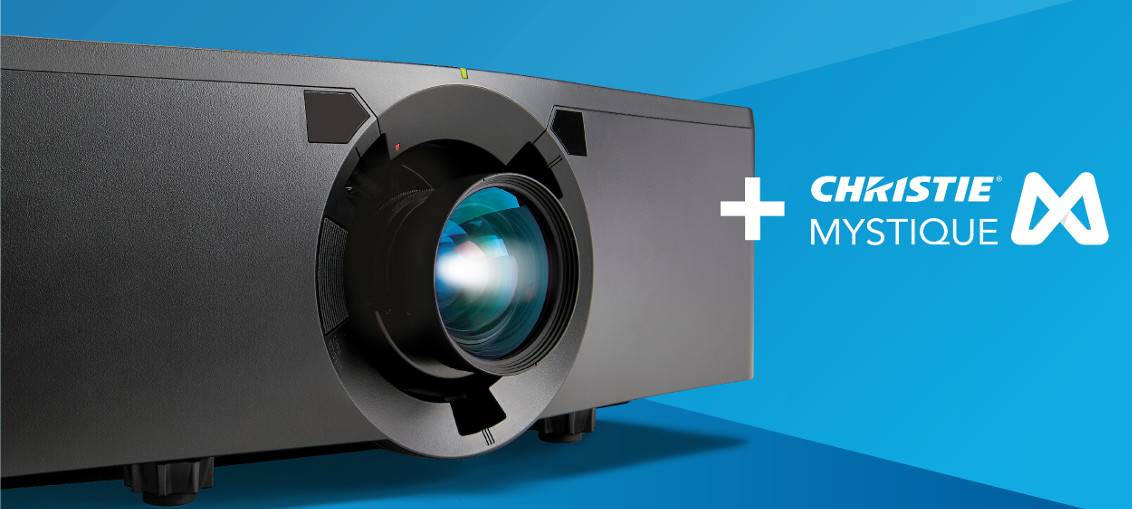 C
hristie has announced that
Christie Mystique
, its powerful automated camera-based alignment tool, is now compatible with
Christie HS Series 1DLP laser projectors
.
Ideal for projection mapping installations and projection onto complex screen shapes and surfaces, Christie Mystique allows users to create spectacular experiences by removing the painstaking work and expense of manual image alignment and ongoing calibration of multi-projector arrays.
Christie HS Series projectors are compact, quiet and offer true-to-life visuals, thanks to Christie BoldColor Technology.
In combining award-winning Mystique software with high-performance HS Series, Christie offers customers a robust and cost-effective solution to manage multi-projector systems, ensuring perfect alignment for the life of the display.
With Christie HS Series and Mystique, users can:
Calculate complex warps and blends on any screen shape
Automate projector stacking for increased brightness
Recalibrate with one touch when things move or shift
Reduce the need for 'dark time' in venues
Mystique takes approximately one minute per projector to recalibrate.
"With Christie HS Series and Mystique, we're able to offer customers technology that was previously limited to 3DLP projectors," said Joel St-Denis, Senior Product Manager, Christie. "We think this combination will allow customers to consider multi-projector arrays for projects where budget was previously a barrier."