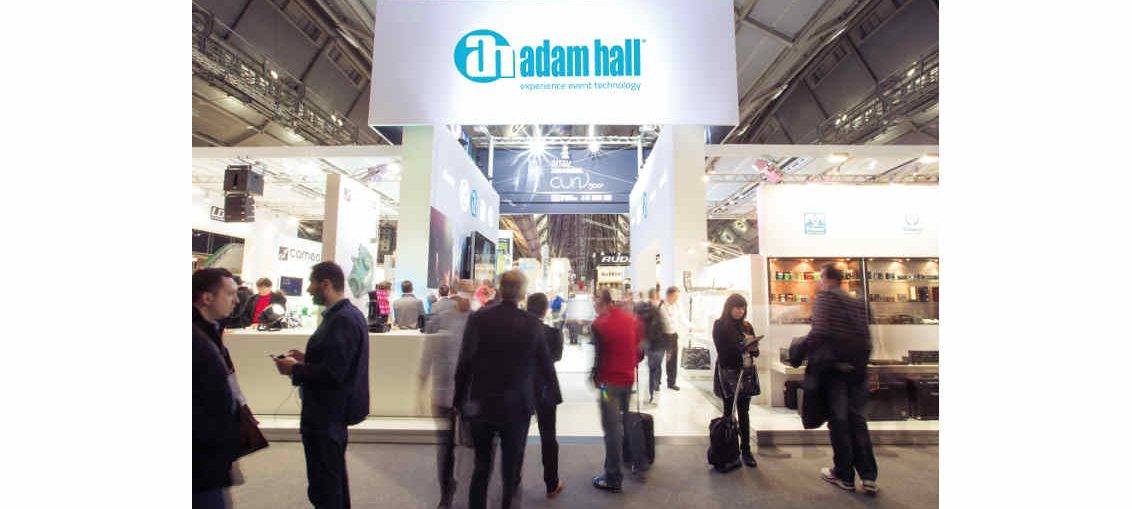 T
he Adam Hall Group has announced that it will unveil several new products as well as announce its collaboration with the legendary Porsche Design Studio during the Prolight + Sound show.
The group's pro audio brand LD Systems will unveil its near-production concept for a future-oriented sound product, which has been developed in collaboration with Porsche Design Studio. "Our development team, together with the designers from the Porsche Design Studio, have done a first-class job. We are introducing a brand new kind of design into the industry. I am really looking forward to seeing the reactions in the market," says Alexander Pietschmann, CEO of the Adam Hall Group.
"This integrative design has never been seen before on the market and makes no compromises on sound quality, but is technically unique," says Porsche Design Studio designer Jörg Tragatschnig, who has worked with his team on the design.
More information about the premiere may be found here.
LD Systems will also showcase its MAUI 5 GO, the world's first mobile, battery-powered column-PA system. The MAUI 5 GO boasts similar features to the MAUI 5, such as ultra-portable construction, combined PA and monitor system, integrated mixer with Bluetooth, 800-Watt peak power and high sound pressure with a peak of 120 dB, but also offers more freedom with six hours of battery life from a single charge and long-term high performance with lithium-ion replacement batteries.
Professional lighting equipment brand Cameo will also present its ZENIT series to the public for the first time – comprising several products and accessories, it is aimed at the professional installation and rental market.
Designed to be the perfect all-round spotlights for numerous applications, the ZENIT series includes mains- and battery-powered lighting products for indoor and outdoor applications, as well as zoom spots and high-quality diffusers. The series comprises the PAR lights ZENIT Z 120 (with zoom and IP65 rating), the ZENIT P 130 and ZENIT P 40 (each with light shaping diffuser and IP65 rating).
New additions to the ZENIT series are the ZENIT B 60 battery-operated, IP 65-rated PAR lights (black or chrome housing). Not least due to their specially developed high-performance batteries, they provide great freedom to lighting design. The iDMX App-Controller and the iDMX Core Wi-Fi to W-DMX connector box enable absolute mobility. For safe transport, Cameo has included a touring case for six ZENIT B 60s in its range. With its charging system, the spotlights can be both stored and charged in the German-manufactured case.
The ZENIT series is rounded off by the ZENIT W 600 LED washer, a completely new Cameo development. With an IP65 rating, the ZENIT W 600 washer offers versatile and user-friendly application with flexible control options via iDMX core and W-DMX technology .
Stands and accessories brand Gravity will also be extending its range with innovations such as laptop stands and highly flexible keyboard tables, as well as other products from the lifestyle sector.
Adam Hall Group will be located at stands E60-F70 in Hall 3.1.
www.adamhall.com
www.ld-systems.com
ww.gravitystands.com
ww.cameolight.com
pls.messefrankfurt.com