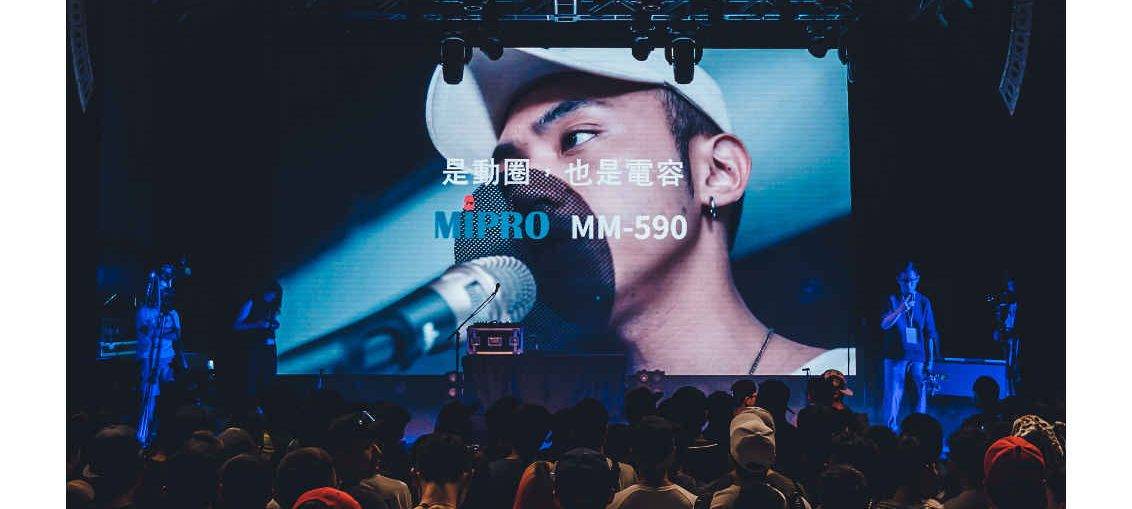 H
eld on 18 and 19 August, the recent 2017 Asia Beatbox Championship gathered a thousand spectators in Taipei, eager to watch as contestants battled it out for the "Asia-Champion" trophy. In order to establish the Asia Beatbox Championship as one of the biggest international beatbox tournaments in the world, the host Twbeatbox.com invited seven jury members from the U.K., France, Singapore, Switzerland, and Russia. The championship's scale was also elevated to three competitions: Solo Battle (one-to-one), Tag Team Battle (pair-to-pair) and Loopstation Battle.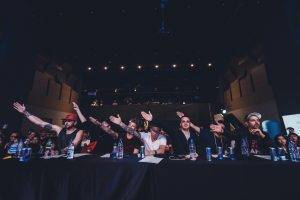 Over the course of the two days, four teams were selected from each competition on the first day, then semi-finals and finals on the second day. The international jury members Ball-Zee, Dharni, Mad Twins, Faya Braz and Reeps One also presented their showcases, receiving rousing applause from the fans.
MIPRO sponsored the Asia Beatbox Championship for the second year, with the MM-59B beatbox microphone retaining its place as the competition's official microphone.
The MM-59B has won praise from beatboxers since it was launched at the Asia Beatbox Championship last year. "The MIPRO MM-59B is really amazing for beatboxing because it captures a lot of details of the sounds and especially the fullness of the bass. Also, it's very convenient to clean the dome of the mic compared to other mics." said Dharni, 2013 & 2014 Grand Beatbox Battle Champion.
Zede, Beatbox Battle World Champion 2009, added, "As a technical beatboxer, a microphone should create very clear sounds and the low frequency are very important too. The MIPRO MM-59B has this clear sound and lows, also the way it handles the high frequency is awesome."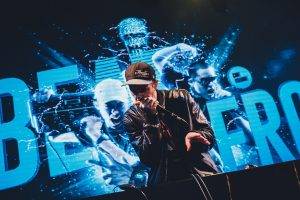 MIPRO also took the chance to show off its new microphone, the MM-590. The first-of-its-kind, condenser/dynamic microphone was first introduced in April, and is designed for users who need a premium vocal condenser microphone in venues without phantom power supplied by mixers.
Thanks to the exclusive circuit design, the MM-590 powered by a built-in battery exhibits the same professional characteristics as those condenser microphones which require external 48V phantom power.
Twbeatbox.com made a CF for MM-590 and played it during the competition – the CF showed the MM-590 being used in various situations, such as a dynamic mic for street performances or in the recording studio as a condenser mic for recording.