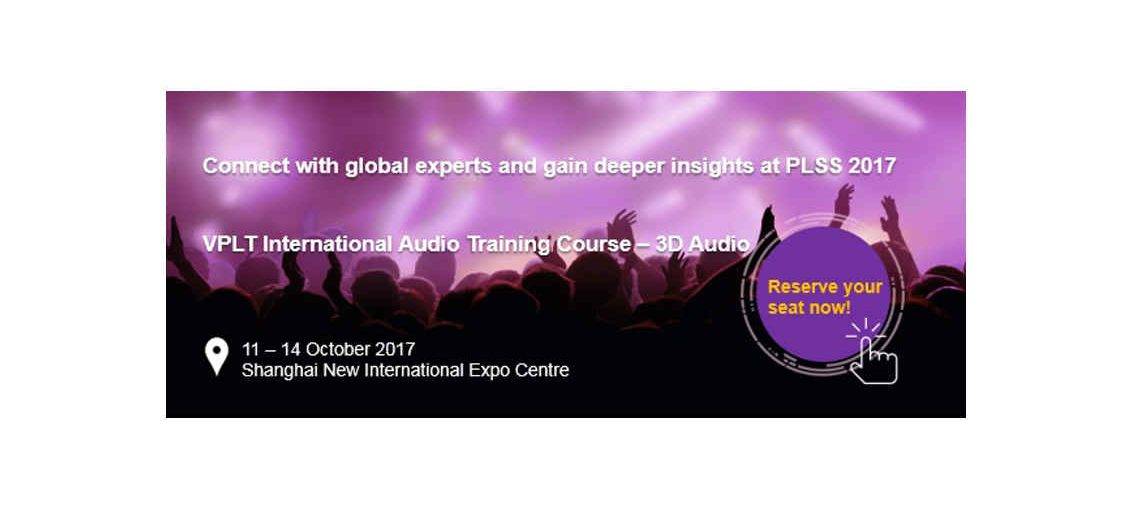 E
vent visitors will have the chance to learn from audio experts during Prolight + Sound Shanghai 2017, which will be hosting a training course jointly organised with the German Entertainment Technology Association (VPLT).
The training course theme will be "Technologies and Application of 3D Audio". Audio experts from Full Dimension Multimedia, Sennheiser and Verband Deutscher Tonmeister (VDT) will deliver professional training on sound technologies and product application.
Topics presented:
"3D Audio: Technology and Production Techniques" presented by Mr Jörn Nettingsmeier, Head Consultant of Sound Reinforcement Department of Verband Deutscher Tonmeister (VDT)
"VR Audio Workflow – Recording, Mixing, Delivery" presented by Mr Johannes Kares, Tonmeister of Sennheiser Electronic GmbH & Co KG
"Bringing the Cinema and Concert Hall Experience to Home Theatre" presented by Mr Jeff Levison, Senior Technology R&D Manager of Full Dimension Multimedia
"Full Dimension Spatial Audio Design that Transforms a Landmark Public Space into a Unique Performance Venue" presented by Mr Iverson Xu, Vice President of Full Dimension Multimedia
The course will be conducted on 12 October 2017 from 10am – 5pm at the Shanghai New International Expo Centre, Meeting Room N1 – M40. Participants who register before 15 September will receive free badges for Prolight+Sound Shanghai and Music China, and will also be enrolled in a lucky draw.
Participants may register here.