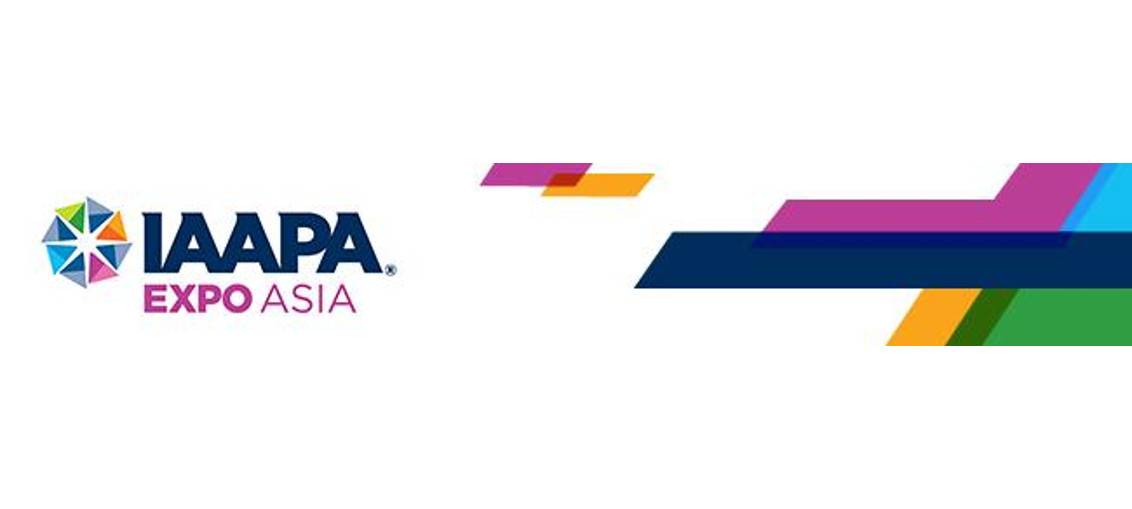 I
AAPA, the global association for the attractions industry, has announced registration is now open for IAAPA Expo Asia 2019 (formerly Asian Attractions Expo). This year's event will be held at the
Shanghai New International Expo Centre
in Shanghai, China, 11-14 June 2019.
More than 8,500 global amusement park and attractions industry professionals from more than 60 countries and regions will gather to buy, learn, and network at the largest international conference and trade show for the multibillion-dollar attractions industry in Asia.
The 11,000-net-square-meter trade show floor will feature innovations from more than 300 exhibiting companies displaying the latest products and services designed to take the guest experience to the next level.
In-depth Learning and Education Programs
Throughout IAAPA Expo Asia, attendees can take part in an array of general education sessions on a wide range of topics including facility operations, marketing, public relations and communications, entertainment, government relations, security and safety, information technology, food and beverage, merchandise and games, human resources, and more.
In-depth learning opportunities include:
IAAPA Institute for Attractions Managers (9-11 June)
This professional development program is designed for leaders with 5 or fewer years of experience in attractions management. The 2-and-a-half-day program offers a blend of classroom instruction led by experts, case study examinations, and small group presentations that address finance, marketing, leadership, facility operations, safety, and revenue operations.
IAAPA Safety Institute (11 June)
This program provides an opportunity for attractions owners and operators to learn about the latest developments and best practices in ride safety standards, loss prevention, risk management, ride design, and safety compliance.
All educational offerings at IAAPA Expo Asia 2019 are eligible for credit toward IAAPA Certification, the official mark of professional achievement in the global attractions industry.
Special Events and Networking Opportunities
International attendees will also exchange ideas and connect with industry professionals during the following special events:
Opening Ceremony at Shanghai New International Expo Centre (12 June)

Opening Night Reception at Shanghai Haichang Ocean Park (12 June)

Leadership Breakfast Featuring Joe Schott from Shanghai Disneyland (13 June)

Lunch and Learn: Speaker details to be announced soon. (13 June)


Operators' Reception (13 June)

Young Professionals Reception at The Shanghai Dungeon (13 June)

(4) EDUTours to Hello Kitty Shanghai Times; Shanghai Natural History Museum; Safety and Environmental Affairs at Shanghai Disney Resort; and Food and Beverage, Safety, and Service at Shanghai Disney Resort.
Registration Now Open
The listed events are confirmed as of press time. New education sessions and speaker details continue to be added. To learn more about IAAPA Expo Asia 2019, the education offerings, complete schedule of events, and to register, visit www.IAAPA.org