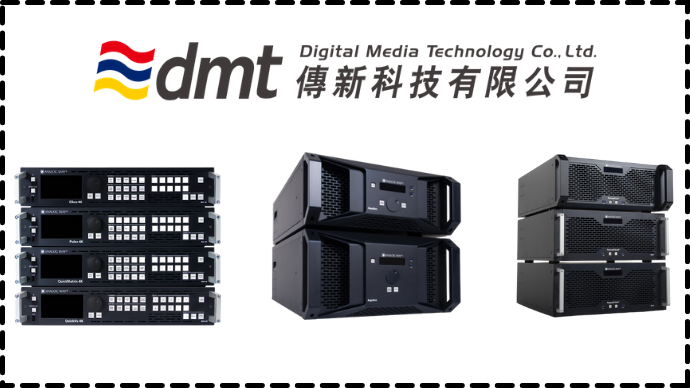 Analog Way, world leading designer and manufacturer of innovative image processing systems, is pleased to announce the signing of an exclusive distribution agreement with Digital Media Technology Co. Ltd. (DMT) for Hong Kong and Macau.
Since its foundation in Hong Kong in 1990, DMT has built on a solid technical team to provide pre-sales, system design, turnkey system integration and after-sales services for professional customers in and around the Greater China region.
"We are excited to have DMT as our exclusive partner in Hong Kong and Macau," says Guy de Souza, Analog Way's Vice President for Asia. "DMT has always been committed to provide the most professional services to their clients and their expertise will be key to increasing our presence on those markets, both in terms of products and services".
"We are pleased to add Analog Way to our product portfolio and look forward to making this product available to our Hong Kong and Macau customers," said Desmond Stou, General Manager of DMT. "The search for the perfect audiovisual equipment continues to be a challenge for many of the industry professionals, and Analog Way's continual provision of proven solutions to a wide array of applications definitely satisfies their needs. "