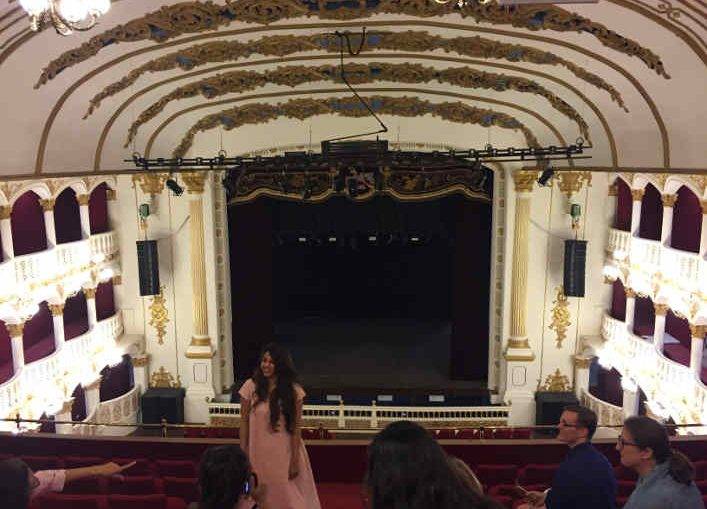 Following a six-year renovation plan of the iconic Royal Opera House in Mumbai, India, HARMAN Professional Solutions was tasked with outfitting the century-old heritage building with a customised sound solution.
Taking into account the building's age and cultural significance, HARMAN had to be innovative with how it overcame structural challenges – for example, the roof of the auditorium could not support the weight of line array speakers so cantilever beams had to be used on walls to support the new sound solution.
​The 574-seat venue features JBL VerTec line array, Soundcraft Si Performer mixers and BSS BLU-806. In addition to the VerTec line array system, the Royal Opera House also features the JBL AE Series speakers including eight AC28/26, six AC18/26 and four ASB612B.
Ashish Donshi, Hon. Director of the Royal Opera House, says, "It was quite incidental that I chose to speak to Nikhil Pai… He immediately organized a meeting with team Harman and set the ball rolling. There has been no looking back and Harman have left no stone unturned to ensure we get the best possible sound at the Royal Opera House."
Built in 1911, the Royal Opera House has history extending back to the peak of Parsi theatre, and has hosted operas and live performances by notable Indian Arts personalities like, Bal Gandharva, Prithviraj Kapoor, Raj Kapoor and Lata Mangeshkar.