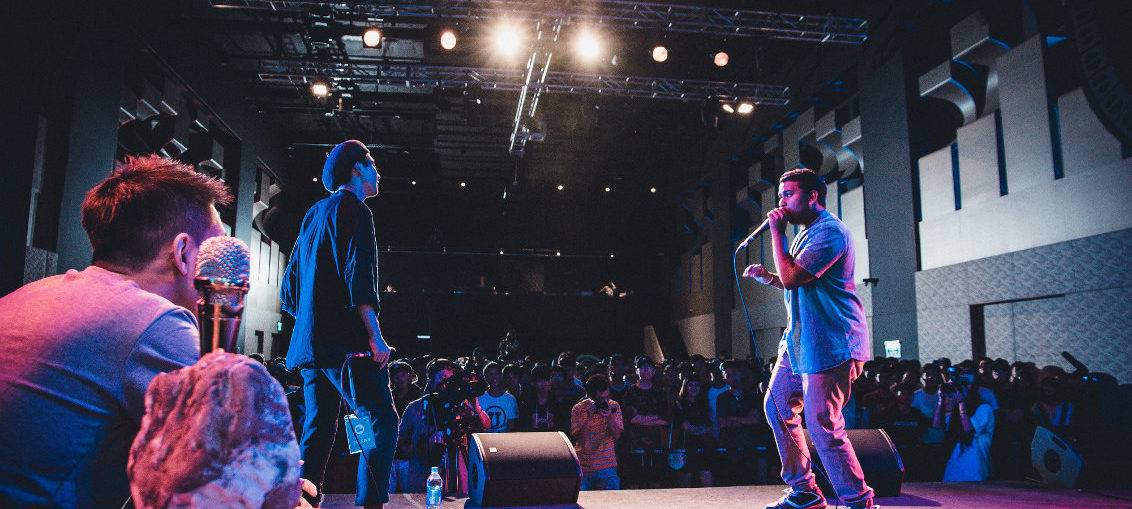 The Asia Beatbox Championship 2016, held by TWBEATBOX.com and sponsored by MIPRO, debuted its official microphone – the MIPRO MM-59B beatbox microphone!
T
he Asia Beatbox Championship 2016 is the first international beatbox tournament in Asia and the biggest beatbox event in Asia. The championship was held in Taipei, Taiwan, on August 20th, 2016. The fierce competition attracted more than 180 individuals from 18 Asian countries.
Through elimination rounds it had 16 individuals remaining to compete in Taipei for the ultimate title. The organizer invited 3 beatbox masters as the jury, including 2013 / 2014 Grand Beatbox Battle Champion, Dharni, 2012 Beatbox Battle World Champion, Pe4enkatam, and 2009 Beatbox Battle World Champion, Zede. After four rounds of competition—Elimination Round, Quarterfinal, Semifinal, and Final Round—a champion was crowned – it was a 17-year-old Asia champion and Singapore champion, Piratheeban.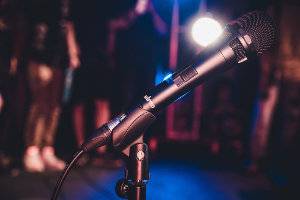 During the whole competition and the showcases by the 3 juries, every contestant and jury were using MIPRO MM-59B dynamic microphone to perform beatbox.
MM-59B is designed specifically for beatboxers. It has detailed clarity, plenty of bass and most of all, able to handle high sound pressure level. It has won praises from the beatboxers and everyone!
Organizer "TWBEATBOX.com" said, "This is the biggest beatbox competition event in Asia and we are honoured to make it happen in Taiwan. Fortunately we cooperated with Taiwan's number 1 microphone manufacturer, MIPRO. They are a well-known brand locally and internationally, who provided us this newly minted, fantastic microphone MM-59B as our official Asia beatbox microphone. It is certainly well deserved to be seen on the world stage."
MIPRO was also the main sponsor of the event.
"When we knew they wanted to find a microphone for beatbox, we recommended and custom-made our latest dynamic microphone MM-59. After testing, they really liked the sound quality and we decided to base and develop the MM-59B for them," said MIPRO CEO, K.C. Chang.
The coordinator of TWBEATBOX.com, Mic Lee, said, "For beatboxers, the beatbox microphone should be able to sustain extremely high SPL, otherwise when we make drum sound effect, the high pressure will result in cracking sound.
"Besides, the frequency response should be extended in high frequency as much as possible, to help our vocal percussion techniques to be heard clearly. The MM-59B dynamic microphone completely satisfied our requirements!"
Double, the so called Chinese beatbox master, commented, "The vital gear for beatbox show is the microphone. This time we're glad to cooperate with MIPRO to make MM-59B for Asia Beatbox Championship. Comparing to other microphones, MM-59B has two strong points, its anti-vibration microphone capsule and anti-pop capsule module. The capsule suspension design can eliminate the resonance from the housing and increase the sound clarity as well as the frequency from high to low is covered so well. The anti-pop grille can be easily detached for easy cleaning for hygienic practices, and ensures uninterrupted sound reproduction.
"Based on using beatbox microphone for tens of years, I have to admit that so far MIPRO MM-59B is definitely the best beatbox microphone in the world."