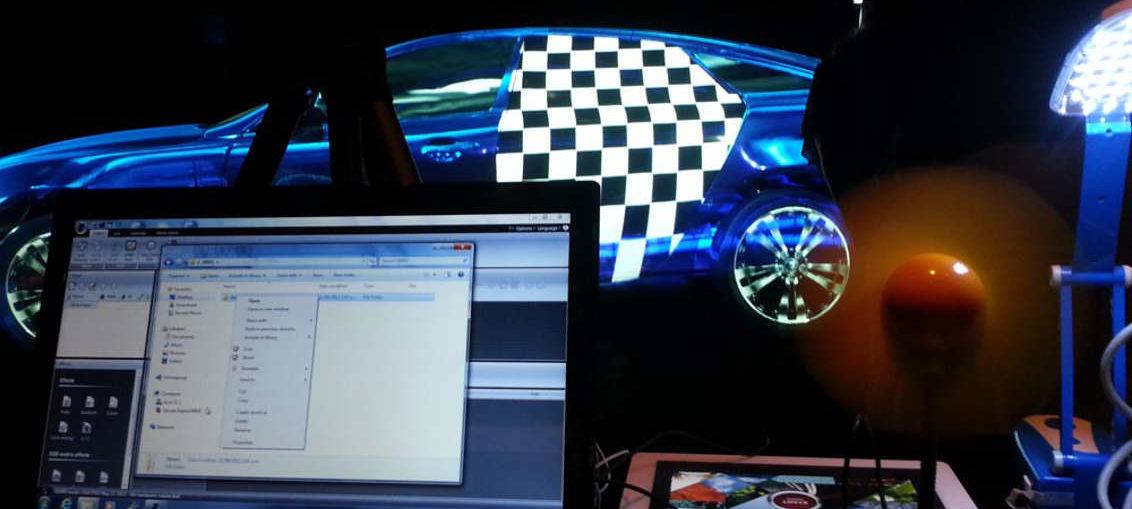 The highly-versatile Modulo Player from the French engineering company, Modulo Pi is a complete server solution for the most complex and demanding video applications, with an easy to use workflow.
T
his reliable and synchronous multi-video network tool is targeted at a wide range of events and permanent installations, such as Shows, Museums, Architectural, Mapping, Showrooms, Exhibits, Theatres, Concert Touring, and Corporate Events.
Modulo Player's powerful software is controlled by the Modulo Player Remote application and with its intuitive interface provides easy access to many highly advanced features to guarantee the realisation of any video projects. The system's user-friendly Remote allows media distribution from a unique interface to all Modulo Servers connected to the same network.
The system supports a variety of codecs, including MPEG2, H.264, HAP up to 4K. As an alternative to compressed files, it will also play uncompressed TGA sequences and 3D Stereo movies in 120 fps. In addition, it supports playback of multichannel audio (ASIO) embedded with video or uncompressed audio.
The system goes even further. Combined with specific HD-SDI and HDMI I/O cards Modulo Player allows low-latency live capture of any event — while in terms of flexibility in the output processing stage, an advanced warp and blending engine provides access to powerful and easy-to-use tools so that outputs can be calibrated independently.
In this new age of 3D mapping, Modulo Player can also handle highly demanding mapping to complex surfaces in a straightforward and elegant fashion, since the company's unique X-MAP feature enables multilayer PSD files to be directly imported as a template.
Using Tasks you can automate actions in a Show. With this feature you can both control manually (Using buttons) or sequentially events by integrating your actions in Cues in the playlist. You can use several devices or Midi keys to trigger actions.
Display tasks or design your customised task buttons using the User Interface Designer in the Remote application. Launch them from a tablet or iPad, using the Modulo Panel application.
Finally, Modulo Player can control or be triggered by a number of third party devices and platforms, including projectors, matrix switchers, GPIO, DMX Art-Net, MIDI, OSC, LTC/MTC Timecode, Ethernet TCP/IP, Serial etc. which can be added directly into Modulo Player.
Commenting on the new version of the Modulo Player, Yannick Kohn, founder and director of Modulo Pi, enthused: "The main advantage of our Modulo Player is that it allows performing simple to complex tasks at an affordable price, making it suitable for a variety of applications. Thanks to its user friendly interface, operators can easily and quickly get their hand on the solution, while advanced users will find all the tools they can expect from a video solution."
The company is already well established in the French, Benelux and Japanese market, and is currently looking at expending its global reach.
Kohn confirms: "We are actively discussing with potential distributors and are keen to develop a network abroad with new partners. We are confident that the existing success of our servers will help us accelerate our international reach. We are keen to hear from potential distributors in various regions such as North America, Europe and Asia, to join our success story, promote the superiority of our products and contribute in making Modulo the standard solution for video applications."
The new Modulo Player is shipping now.