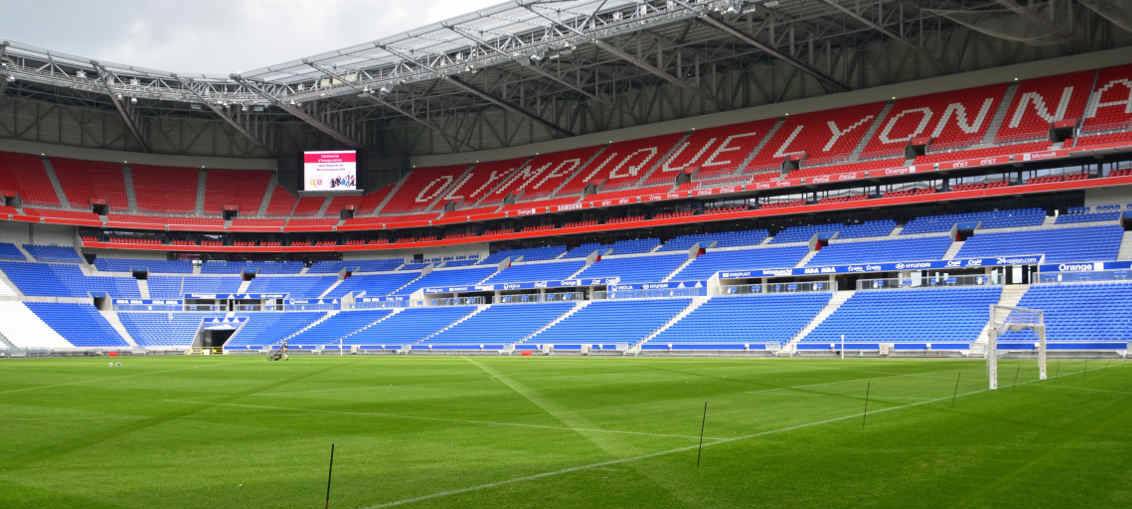 The ongoing UEFA Euro 2016 tournament as expected took years of preparations as France had sought to reinvigorate its sports infrastructure. One of the prime examples is the Parc Olympique Lyonnais, a key stadium for the championships and the pride of Lyon, France's third city.
With a capacity of almost 60,000, the stadium is described as "innovative in every respect" by Alain Hercman, Audio Department Director of leading French distributor Axente. "It is a flagship for the new standard of modern stadiums in Europe," he adds. "You could describe it as a stadium 2.0." The audio system provided by Axente is no less impressive, with loudspeakers from EAW, amplification from Powersoft and, at the heart of it all, processing and control courtesy of Symetrix.
For Hercman and his colleagues, including Technical Director Christophe Carles, their road to Euro 2016 began four years ago, when the competition was not between nations, but equipment suppliers. "We knew that almost 10 new or refurbished stadiums would be completed in the years to follow," he recalls, "Lyon is one of the most important."
Working alongside Atelier Audiovisuel and systems integrators SNEF and AXIANS, Axente concentrated on providing a solution of the highest possible quality."The level of products in the stadium is very high compared to many other stadiums – we are very proud of the results."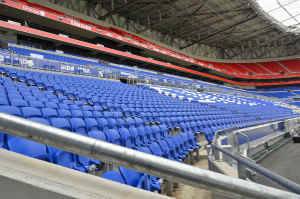 Ensuring smooth and even sound coverage across the stands is a reinforcement system based on 56 EAW QX500WP enclosures driven by 184,000W of Powersoft Ottocanali amplification. Yet even the most powerful system is only as strong as the backbone upon which it relies, and the decision to implement Dante networking made the choice of DSP clear. Two Symetrix Edge processors, located in the amplifier room and control room respectively, provide all loudspeaker processing via dedicated Super Modules, created using Symetrix Composer software, that simplify the monitoring and control of the audio distribution network. Additionally a Symetrix Radius 12×8 DSP conducts traffic, managing audio signal routing via xIN and xOUT expanders into the stadium's state-of-the-art VIP rooms and back of house areas.
Finally, eight Symetrix Arc-2e wall-panel controllers offer ease of operation with a purpose-designed interface courtesy of Symetrix SymVue. "Our integrator partners SNEF and AXIANS were able to design a very user-friendly interface without having to find budget for an external control solution – that was a big advantage of using Symetrix," says Hercman.
With the stadium now completed and the championship fully underway, all of those involved are basking in the glow of their work being displayed to the world. "This is a major project," declares Hercman. "This stadium is being highlighted all over the world for a month this summer. Internationally, millions of people will see and hear our work."