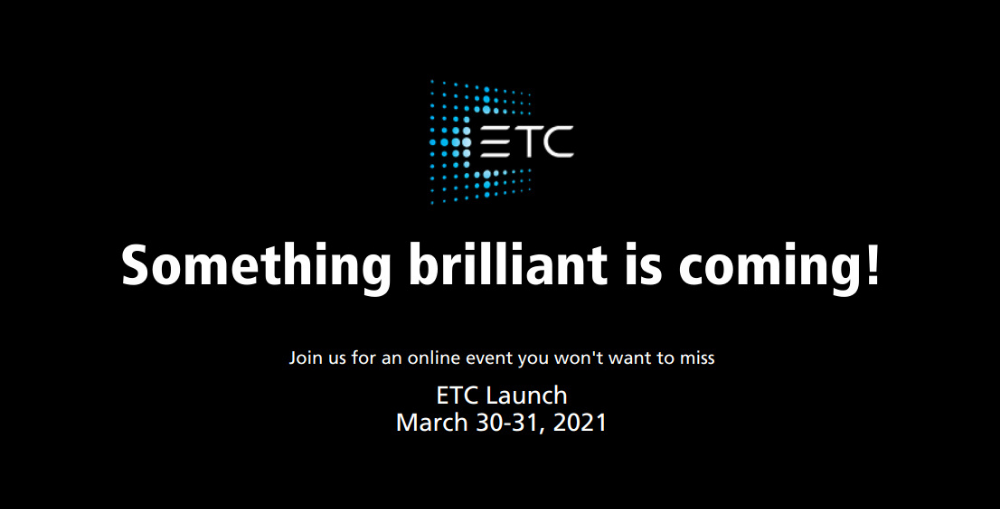 ETC is hosting an online event to launch two new theatrical fixtures. This event is open to the public and starts at 10:00 PM Hong Kong Time/9:00 AM CDT on March 30 with a keynote message from David Lincecum, VP of Marketing. Immediately following the keynote, attendees have a unique opportunity to hear from Tony-nominated Broadway lighting designer, Justin Townsend. Additional sessions over the next 24 hours include product demos and Q&A with the development team, and a series of classes that focus on incorporating technology into your theatrical workflow to increase efficiency and productivity.
• Keynote Event by Justin Townsend
Broadway Lighting Designer Justin Townsend brings a unique perspective to the world of LED technology and how it has impacted professional lighting design over the years. Join us as he gives his thoughts on ETC's new theatrical fixtures and how they'll impact his future designs.
Townsend is an international lighting designer whose Broadway credits include Moulin Rouge, Jagged Little Pill, American Psycho, The Humans, and countless other shows both on and off Broadway.
• Incorporating Multiverse into Your ETC system
Learn the basics of City Theatrical's Multiverse wireless technology and how to plan, set up, and troubleshoot devices in your ETC system. It is highly recommended to watch City Theatrical's Introduction to Multiverse Webinar in advance of this class
• Ready, Set, Light! Introducing ETC's Set Light App
Learn how ETC's new Set Light app will help you get your rig up and running quickly – even before you have power!
• Understanding the power of Eos Color Controls
Discover the awesome colour control capabilities of the Eos family of consoles – controls that set them apart from any other console on the market! We'll talk about the different colour spaces, how to get the most out of your Color Picker, how to fine-tune your colour selection using the tint controls and how best to manage your colour fades. We know that working with multi-emitter fixtures can be complicated, so this session focuses on helping you incorporate LED lighting seamlessly into your workflow.
• Online product demos
Watch the online product demo video in this event or contact us for more details!
Visit etcconnect.com/ETCLaunch for session details and registration information.