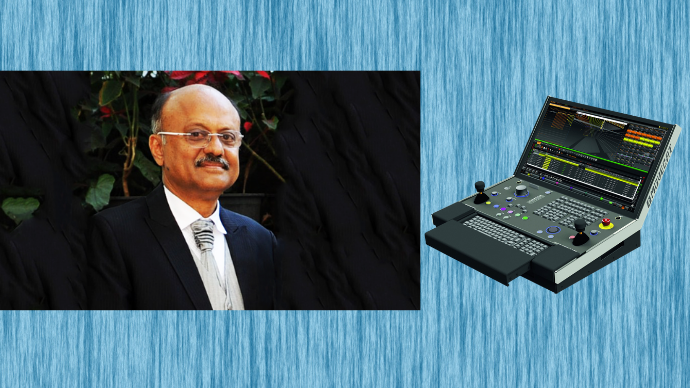 Roger Drego is probably one of the most iconic names in the Indian entertainment industry. Starting in the late 70's, Roger and his company Electrocraft have been true pioneers when it comes to lighting, rigging and most importantly, sound. Roger Drego has been responsible for introducing new technology in India over the years, as the country was at first hindered by extremely high import duties.
In 2019, Electrocraft once again took the lead by introducing the first fully programmable Movecat variospeed chain hoist positioning system in India.
Roger comments: "Aside from the current pandemic, concerts, shows and presentations are getting bigger, better and most of all, more spectacular as time goes on. To satisfy this constant need to offer spectators and concert visitors the "WOW" factor; huge sound systems, intelligent lighting, lasers and more recently LED panels are simply not cutting it any longer, people want to see movement!"
Due to this, rigging has changed drastically in recent years. From the practical hanging of truss, speakers and props rigging has evolved into becoming an important part of performances and corporate presentations for new and exciting reasons. Performers "flying" over audiences in three dimensions, props moving on stage and LED panels rotating and moving in all directions are just a few examples of the many possibilities vario-speed systems offer.
"In our search for the most suitable system, we noticed that there are a very small number of serious manufacturers offering this kind of equipment, all of them based in Europe. We compared a number of factors among these manufacturers, mainly: user friendliness/ease of use, safety, software control, flexibility, upgradability, training opportunities and obviously, price!" says Roger. By ticking all of these boxes, Movecat was way ahead of the competition. For example, the Movecat I-Motion, Expert TIII offers 5 queues, which makes programming larger shows much easier and less of a hassle.
"As we are flying all kinds of everything above people, safety is our utmost concern, not only for the audience but also for the performer!" The I-Motion system being the only system complying with the BGV-C1 and SIL3 certifications is a clear sign that Movecat excels at offering the safety these systems so desperately require.
"Since we have been dealing with them for close to 20 years, the fact that SIXTY82 Doughty Asia (SDA) is the Movecat distributor for India was a big plus. Dealing with SDA for many years, we knew that we would have a reliable and service orientated partner to go along with a great product. They have proven to offer great support, which is, with a complicated and costly system like this, a very important parameter for investing this kind of money."