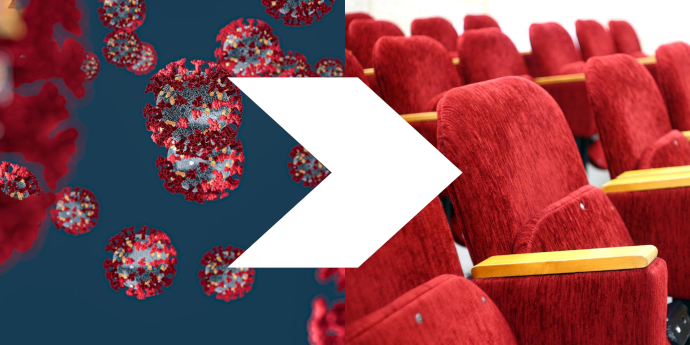 This article is contributed by Nicole Mehr, Head of Global Communications at d&b audiotechnik
The pro-audio industry is all about delivering an experience. It's one thing to talk about the amazing capabilities of a large-scale professional audio system, but experiencing a system during a live performance, immersed in a crowd of cheering fans produces the science of sound reinforcement and engineering in a way that nothing else can. But right now, this is not an option.
While we all wait for this crisis to pass, we must acknowledge that we can no longer communicate with our partners, clients, and potential customers in the same ways we did pre-pandemic. Will industry trade shows ever be the same? Who knows when the stadiums, concert halls, theaters, and night clubs will reopen. But as we all do know well — the show must go on.
I'm fortunate to work for a company that is very customer- and service-centric. Over the last few months, we have gone through a lot of evaluation to adjust our communications to stay engaged with the industry. This has been no small task, and we continue to learn and adapt, but I want to take a moment to share some of our conclusions, and I ask others to join in this conversation so we can all benefit by keeping our industry vibrant during this unprecedented time.
Work Toward Total Transparency
It is now more important than ever to foster transparent, open, 2-way communications with all audiences. Employees, partners, and customers all need a comfortable, open avenue for asking questions and providing feedback.
Trust in communication can only exist when all parties are valued for their insights. Brands need to take the initiative and spend time with their audience to listen and learn. Remember, actions speak louder than words. By working with their audience, companies can create engaging, thoughtful content that will strengthen their relationship with their audience.
Be Honest and Be Human
As much as brands want their message to be optimistic, it's important not to sound contrived. A disingenuous message can quickly backfire and do more damage than if a brand were to simply say nothing. It is impossible for brands to understand what each person of their audience is going through in their unique situation. Constantly seeking to relate or acting too buoyant can come across as insincere and lose trust. Problems cannot be solved through a vague, stand-alone statement in a rapidly changing environment.
Instead, don't be afraid to acknowledge that we're all in this together and that we are all searching for answers. This honesty will help instill confidence going forward. Brands need to be prepared to continually evolve their message based on market realities and sentiment. Issues that occurred a couple of weeks ago may not apply today, and they probably won't apply tomorrow.
Plan for Long-term Consistency
For brands to keep their messages strong and take the necessary steps toward genuinely engaging their audience, they must develop strategic communication initiatives to guide them. A communications strategy needs to be both omni-platform and multichannel. Every channel should have an initiative, and every initiative should be able to move across platforms. A brand's message should be so consistent that whether it's promoting a PR initiative on social media or a social media initiative in PR, the audience can still hear that one consistent message.
Act on What You Learn
Let's face it, there's no point in listening, learning, and creating strategic plans if we don't follow through on them. When a brand provides content, it should give the audience value and provide them an easy way to follow up with questions, comments, and concerns. Content shouldn't be posted just for the sake of posting. Brands should stay clear of over-sharing and instead assess how their statement, article, post, or other content delivers value and helps their audience. At the same time, an excess in content can drive an audience away. Brands have to find the delicate balance between saying too much and losing momentum. A company's actions need to be beneficial for the audience and fit their immediate needs, and this can only be achieved by careful listening.
Brands should consider all audience feedback and respond accordingly. Are the tactics actually affecting the audience? Does the audience feel they can comprehend and relate to what is being presented? Do they feel like they're connecting with the brand? By listening to the feedback and adjusting accordingly, brands can elevate existing audience relations and continue to build trust.
Listening is Still Our Most Powerful Tool
Even in the absence of large-scale system demonstrations, performances, trade shows, product shootouts, artist clinics, and more — listening is still our most powerful tool. As audio professionals, we need to now turn our trained ears toward our employees, partners, and the market as a whole in order to communicate effectively and move our industry forward.
This crisis will pass, and business will eventually return to normal. With transparent, open, 2-way communication among us all, our industry can emerge into a post-pandemic world more connected, with more empathy toward our respective concerns and points of view, ready once again to wow audiences with amazing sound experiences.