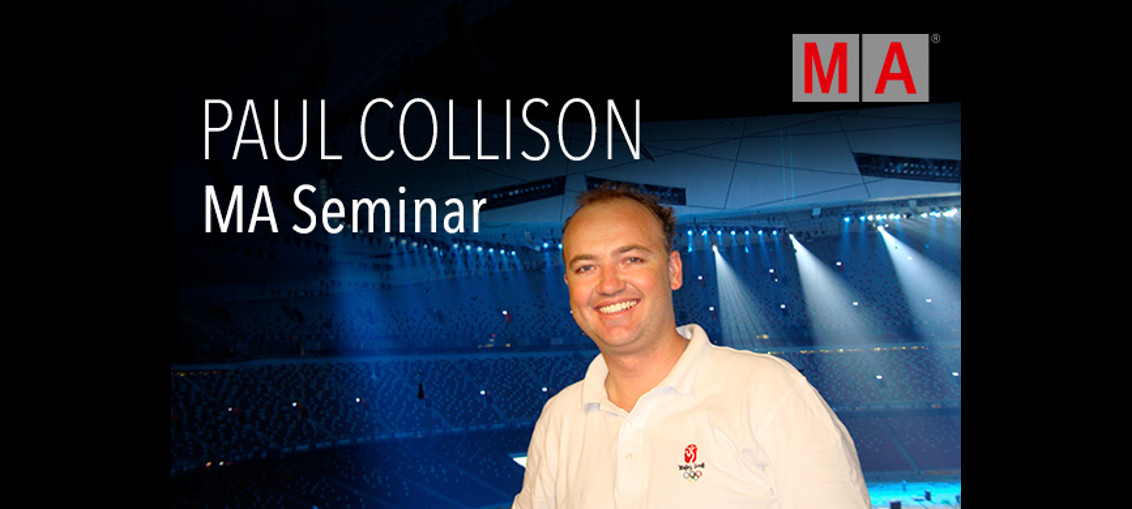 P
aul Collison, a well-known Lighting designer will be sharing his vast knowledge about MA Workflow & Programming for a 3-day seminar:
– 16 – 18 September 2019 (Guangzhou, China by ACE)
– 19 – 21 September 2019 (Beijing, China by ACE)
– 03 – 05 October 2019 (New Delhi, India by Hitech Audio)
– 14 – 16 October 2019 (Jakarta, Indonesia by PT. Galva)
This 3-day hands-on seminar will guide the participants through the starting phases of big-scale productions.
From methods of presenting an idea to the client and management of time to approaching the final lighting design.
Step into programming, lighting design, visualization and networking
In addition to basic elements of lighting programming like building a showfile for a busking show versus a cue-to-cue theatrical show, the seminar will also focus on the following topics:
Lighting design
3D visualization for demo and presentation
Lighting for camera
Management of a MA Network
Approach to lighting programming
Pre-programming
Advantages of multi-user programming
Layout Views
Building a cue list for a music track
Working with timecode
Programming SFX
Building lighting design on a budget
Paul Collison of the Sydney-based design firm eleven DESIGN is one of Australia's leading visual designers.
With more than twenty years of local and international experience, he has an impressive list of skills that include large-scale lighting design, motion graphic design and production design.
Paul brings a keen eye for visual enhancement to every project. Since setting up eleven DESIGN in 2006, he's been a designer on various shows including 'The X Factor Australia and New Zealand', 'World's Got Talent', 'Asia's Got Talent' ', 'Eurovision – Australia Decides', Olympic and Commonwealth Games Ceremonies and many other variety TV events.
For more information on the upcoming seminar, contact:
MA Lighting Asia Pacific Pte Ltd
Ms. Anna Cheong @ Phone: +65 6513 18 97 or E-Mail: anna.cheong@malighting.com