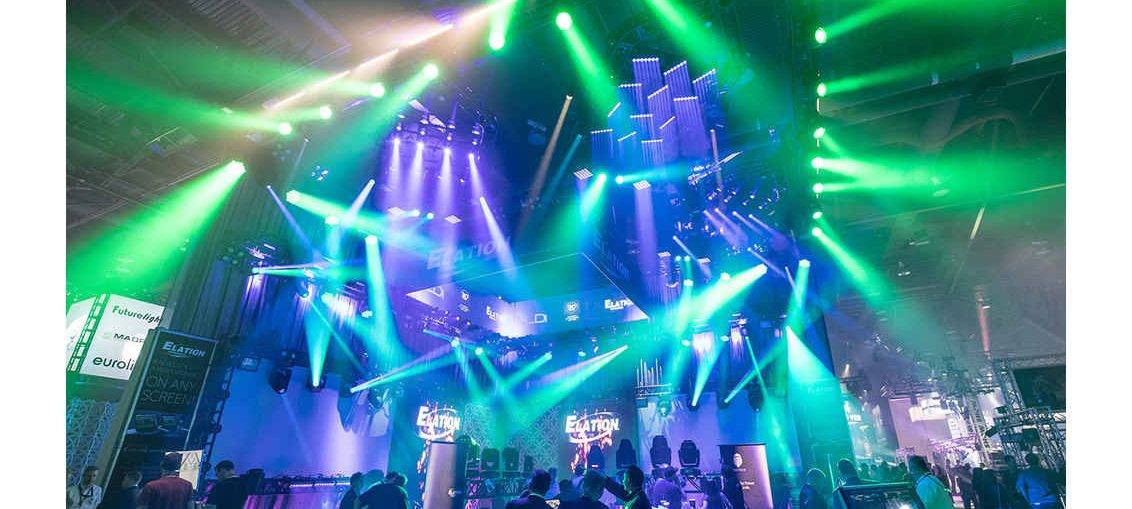 Visitors to the LDI Show will be in for a treat, with brands like Ayrton, Kinesys and Robe pulling out all the stops to impress and amaze during the week-long event.
Ayrton will celebrate its 15th anniversary at booth 2443 with a new variation on its lightshow – upon entering a "crystal dome", visitors will witness over 300 new Ayrton fixtures in a stunning display. The new light show has been designed by top lighting designer and longtime advocate of Ayrton, Cory FitzGerald. Known for his designs for artists including Bruno Mars, Justin Bieber, Janet Jackson, and The Chainsmokers, FitzGerald has promised a lightshow that serves to delight, inspire, and illustrate just what a lighting designer can achieve with Ayrton products.
Four new Ayrton products will also be making their US debut at LDI 2017: Ghibli, Merak, Minipanel-FX and WildSun K25 TC. These new fixtures were launched earlier this year to a strong reception at Prolight + Sound Frankfurt and PLASA London respectively.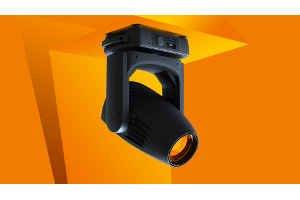 As Ayrton's first LED spot luminaire, Ghibli marks an expansion of Ayrton's Automated Lighting range. Compact, elegant and lightweight, Ghibli delivers an impressive 23,000 lumen output which makes it powerful enough for large scale arenas, and features a 7:1 zoom with a 8.5° – 57° beam spread. Ghibli also features CMY colour mixing, variable CTO, and a complete effect section including two gobo wheels, a prism, an animation wheel, two frosts, and a rotating framing system that allows a full wipe.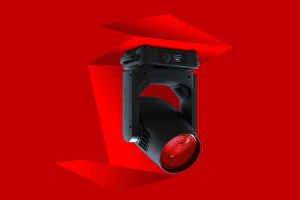 Ayrton's Merak 250W RGBW LED wash light features a proprietary 10:1 optical zoom system, with a 7° to 70° zoom and a new Fresnel lens design to ensure perfectly homogenous colour mixing regardless of beam angle. With its single-source transmitting lens, Merak casts wonderfully crisp light and just one shadow, forming a perfect complement to the new Ghibli LED spot luminaire.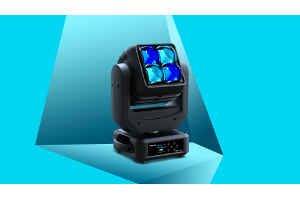 MiniPanel-FX, a diminutive version of the MagicPanel-FX, houses four of Ayrton's unique square lenses in a neat 2 x 2 configuration to form an extremely powerful beam and wash light with immense creative possibilities. With characteristic endless double rotation, MiniPanel-FX is the perfect tiny complement to its siblings, MagicPanel-FX and MagicBlade-FX.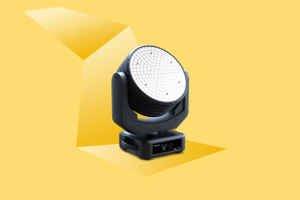 The WildSun K25 TC (True Colour), is an evolution of WildSun K25, sporting a new LED chip that is calibrated to deliver a consistent colour temperature of 5,700K and CRI in excess of 92, yet uses 40% less power. Its near perfect daylight output makes it idea for automotive, fashion and broadcast applications.
Kinesys will be exhibiting at the LDI Show for the first time at booth 843, where their strategy will be to "put ourselves right in front of potential customers", according to founder and CEO Dave Weatherhead.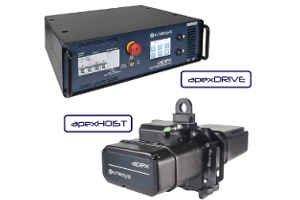 Kinesys will be showing their new Apex system which offers a range of safe, reliable and rock-solid hoists and controllers designed to maximise the creative options for show, stage and environment designers and operators in all fields of entertainment.
The brand's Elevation 1+ variable speed chain hoist control system will also be highlighted. It has become one of the most popular choices for shows and events wanting to move objects of any type.
The Kinesys DST trolley system, a project that has been developed working with leading trussing manufacturer LITEC, will also be one of the products in action.
In addition to these, the booth will include the Kinesys DigiHoist fixed speed chain motor controllers and visitors can also look at the LibraCELL load monitoring system, an invaluable tool for any rigging scenario to ensure that loads – static and dynamic – are constantly and accurately monitored in real-time.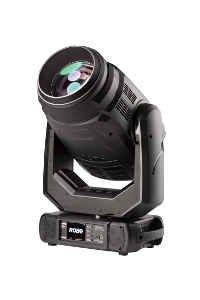 Robe aims to showcase its new MegaPointe multi-functional moving light at booth 715 – visitors will also see other new products being shown for the first time at a U.S trade show including the BMFL LightMaster and from the PATT range, Pixel PATT, PATT 2017 and onePATT.
Utilizing an exclusive 470W short-arc lightsource, Robe's MegaPointe optics produce phenomenally bright parallel beams, incredible gobo projections, together with super-quick movement, smooth CMY color mixing and a multitude of effects available for splitting and shaping the light in Spot, Beam or Wash modes.
BMFLTM LightMaster is an accessory for BMFLTM Follow spots and BMFLTM Spot fixtures adapted to run in follow spot mode when using the externally mounted programmable follow spot handles. It comprises a control panel with two individual faders that assist in creating quality follow spot characteristics from any BMFLTM fixtures. LightMaster is available in either sideways or back mounted options.
The onePATT, PATT 2017 and pixelPATT are the newest additions to Robe's PATT family.
The onePATT is a high-powered, multi-colored RGBW multichip LED fixture housed in a slim lightweight brushed metal frame. The onePATT can be mapped, so fixtures can be used for matrix-style and other geometric as well as single source illumination.
In addition to the brand new onePATT, the PATT 2017 is an LED version that extends the original PATT 2013 with an environmentally conscious option driven by 7 x 30W RGBW LEDs. A mix of colors can be replicated, and the fixture can also be run in tungsten variants, making excellent eye-candy effect for illuminating stages and sets and perfect for bands, television, film and general prop lighting.
Continuing the retro style aesthetic, the pixelPATT is composed of 7 x 30W RGBW LED multichips, one in the center surrounded by a ring of six, all housed in a super-slim and lightweight brushed metal frame.
Aesthetically it keeps the dimensions and attractive curvature of the 'classic' PATT 2013 and the picklePATT making its physical appearance – as well as the light source – desirable. To maintain the elegant and lightweight design, a remote Power and Data box – the PATT Driver – is connected to the pixelPATT using an industry-standard 4-pin XLR. The pixelPATT is an ideal fixture for lighting television broadcasts, concerts, fashion shows or any type of event from awards shows and gala dinners to brand activations.