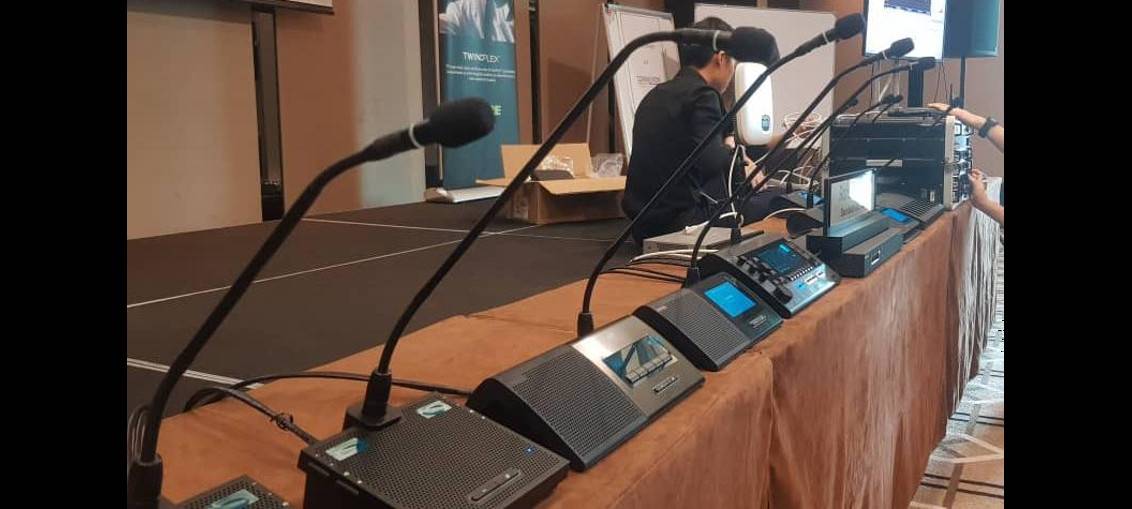 C
oncept Associates(KL) Sdn Bhd together with
Shure Asia Limited
recently launched the Shure Microflex Complete, Microflex Complete Wireless (MXCW) and TwinPlex new products at the
Connexion Conference & Event Centre
.
The event was presented via 2 time slots of 2 hours each starting with an overview on the product features, followed by a live demonstration for each of the products. The 2nd slot was an introduction to Shure Axient Digital and Axient Digital ADX Wireless Transmitters.
Rishmond Tew, Specialist, Market Development and Jack Ng, from Shure South Asia Limited were the guest speakers for the event. Both of them successfully shared their expertise and introduced all the products.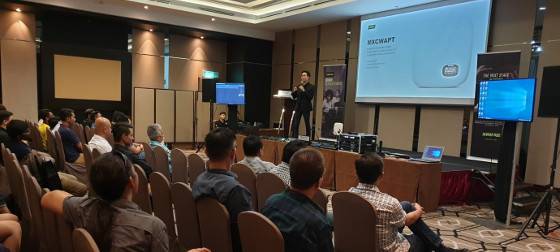 Microflex Complete is an integrated audio system that empowers more productive conversations and decision making in conferences and meetings.
Ideal for corporate, government, and education facilities, it combines microphone, loudspeaker, interpretation audio, and controls in one system and puts a compact but complete sound solution close to the user.
The Microflex Complete wired system (MXC) supports meeting efficiency with a wide range of contemporary-styled portable flush-mount, and modular conference units that can be easily integrated into any room design, and has expandability to handle up to 3,800 participants and 31 interpretation channels.
Add-on SW6000 Meeting Management Software makes MXC suitable for formal meetings and agenda-driven debates that require advanced capabilities such as agenda handling and electronic voting.
MXCW (watch) combines a fully-featured discussion system with wireless flexibility, speeding up setup in dynamic meeting spaces or at temporary meetings in hotels and conference centres. The system operates in the globally license-free 2.4 and 5 GHz spectrum and can be set up within just a few minutes.
Thanks to Shure's industry-leading Automatic Frequency Coordination and Interference Detection And Avoidance technology, MXCW performs reliably even in the most hostile RF environments.
Smart lithium-ion rechargeable batteries allow up to 11 hours of use and robust AES-128 audio encryption ensure confidentiality in closed-door meetings.
Shure TwinPlex (watch overview) stands up to the toughest conditions to make every word a clear statement of quality. Natural, flat high frequencies and robust low-frequencies. TwinPlex innovative dual-diaphragm captures the complete weight of your voice.
"The event proved to be a great success for us as we have an impressive number of attendance turnout in all 2 sessions, The event was attended by the various targeted industries groups such as audio professionals, audio engineers, dealers, special guests, respective industry partners including systems integrators and project consultants," said Andrew Lee, the Chief Operating Officer for Concept Associates (KL) Sdn Bhd.