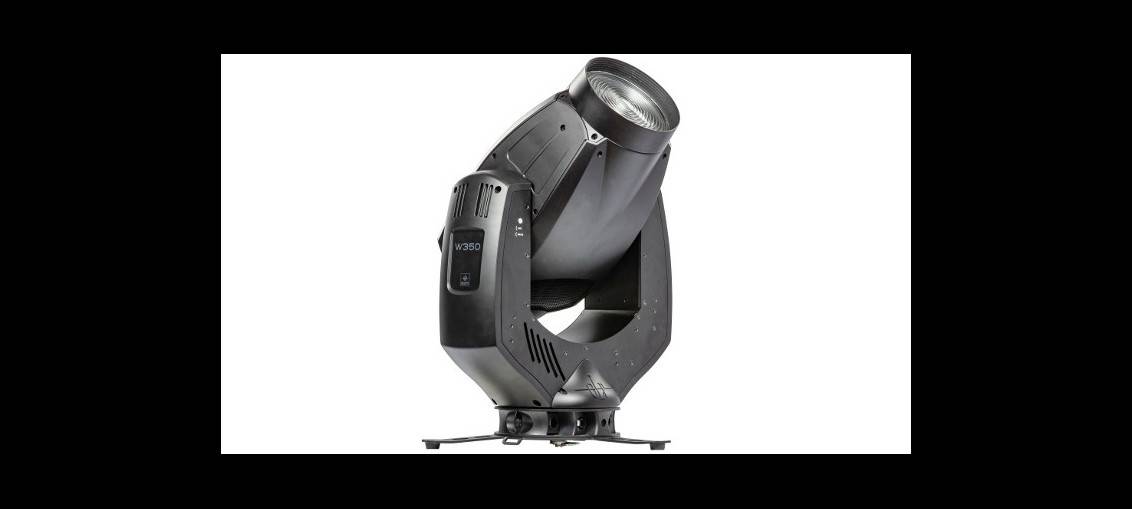 One of GLP's newest fixtures – the impression S350 Wash – has met with rave reviews across the industry since its release at this year's Prolight+Sound in Frankfurt, Germany.
A logical partner to the original S350, the S350 Wash brings a new level of control and functionality to the mid-range LED washlight market.
With the same class-leading white light LED engine, it also features a CRI of more than 90, with TMS-30 and CQS measurements of 96 for superior colour rendering at its native 6000K colour temperature.
The S350 Wash uses a Fresnel based optical system with zoom optics that give a range from 8 to 50 degrees for the broadest range of flexibility. At any angle within the zoom range, users have access to a full 4-blade curtain framing system, where each framing blade can cross the entire beam independently for a full blackout.
As with every fixture in the GLP impression range, the S350 Wash features a baseless design that reduces both size and weight, giving the fixture a total weight of just 25.5 kg / 56 lbs. and a size that allows it to be hung in very confined spaces.
Available for purchase in either cardboard box packaging or in a rugged flightcase, the impression S350 Wash comes in black as standard but is also available in other custom colours upon request. With this fully packed feature set, and its proven LED engine pedigree, the S350 Wash is the premiere solution for mid-range washlight applications.