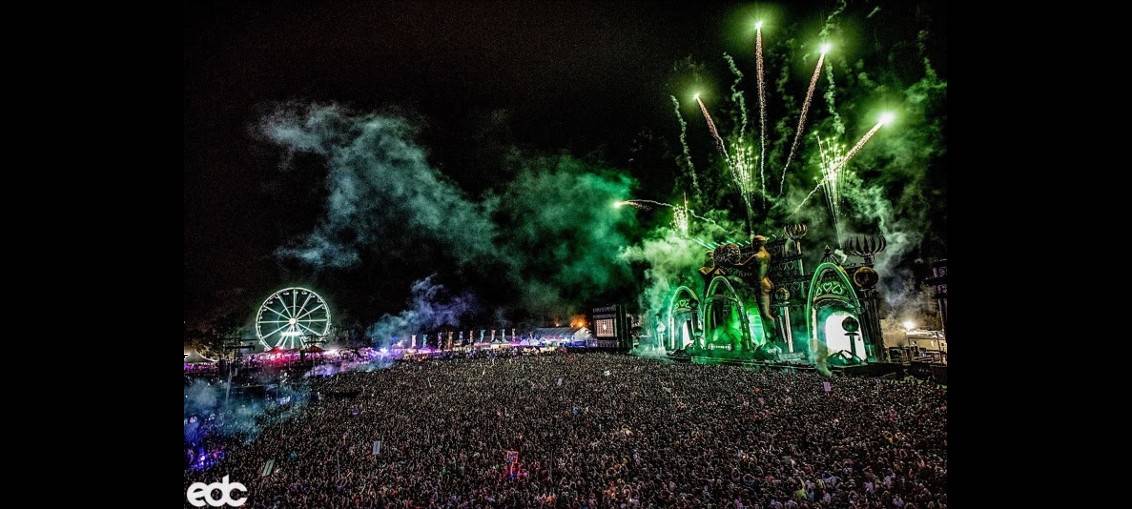 Electric Daisy Carnival (EDC) Mexico 2019 took over Mexico City's Autódromo Hermanos Rodriguez racetrack for 2 days of electronic dance music, multi-media art, and a charged carnival atmosphere.
The flagship event for EDM-event promoters Insomniac, which takes place annually in Las Vegas as well as various other locations globally, drew over 120,000 participants and featured sets from many luminaries of the dance music scene including Alesso, Dimitri Vegas & Like Mike, Kaskade, and Paul Van Dyk.
In addition to its record-breaking attendance and stacked artist lineup, the festival also marked its fourth year of collaboration with Canadian-based sound system manufacturer PK Sound, which provided the immense deployment for the kineticFIELD main stage.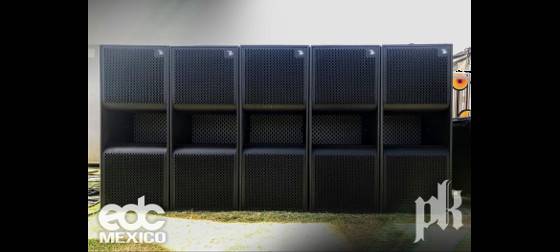 "We first became involved with Insomniac events at EDC Las Vegas 2015 when we provided sound for the BassPod Stage," PK Sound Production Operations Manager and Engineer Rory Stewart explained.
"For EDC Mexico, the goal was to ensure that anyone in front of the kineticFIELD main stage was getting the same high-quality experience no matter where they were standing."
Along with assembling the sound system for the main stage, Stewart was brought on to supervise pre and post production of the event as well as run the system during the performances.
Bringing Out the Big Guns
PK Sound has made its name on providing consistent, immersive sonic experiences to concert-goers with its pioneering Trinity robotic line arrays and Gravity Subwoofers, as seen from its ongoing partnerships with popular EDM artists like Excision and Bassnectar.
Tasked with providing not only volume but clarity and power to the large outdoor event, Stewart had to assemble a formidable arsenal of speakers for his main stage rig. "We had to bring in speakers from our main offices in Calgary, as well as from locations in San Francisco, Los Angeles, and Miami," he said.
The system consisted of 90  x Trinity Large Format Robotic Line-Array Speakers, divided into 4 main hangs of 14 and 4 delay hangs of 8. Far delay hangs were handled with PK VX-10 Compact Line Array speakers, divided into 4 hangs of 12 and 1 hang of 8 in the VIP area. The all-important low end was provided by 108 x PK Sound CX-800 Dual 18" Subwoofers, 10 x Gravity 218 Dual Subwoofers, and 8 x Gravity single 30" subs.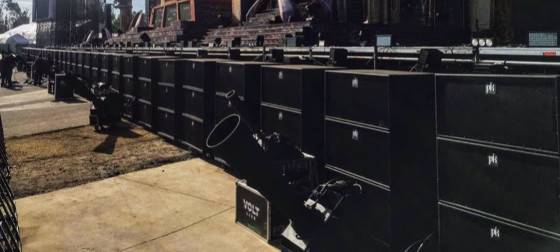 Total Kontrol
During the event Stewart ran the board himself from a DiGiCo SD9 sound desk using PK's Kontrol Software to carefully align the robotic speakers and make any real-time adjustments required for the perfect experience. Once everything was in place, Stewart was pleased with what he was able to achieve. "The results were flawless," he said.
"We got the right sound just where we wanted and the right coverage so that every person from the front of the stage to way in the back could hear the performances with the same sound quality and precision."
Photos credit: Gergorio B Sanchez