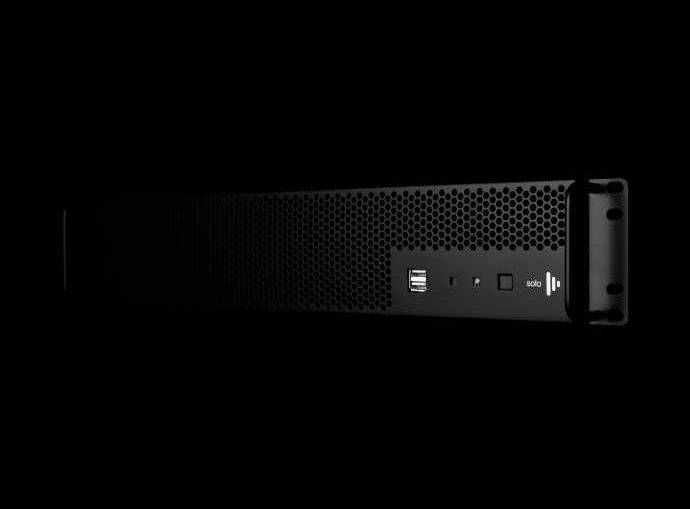 Introducing the solo server by disguise, designed for the next generation of content creation.
solo brings the power of the disguise solution to smaller productions and experiences within theatre, fixed installs, studio setups and smaller venues. It offers the support of our full disguise production suite with the power and performance to meet modern demands.
The solo is the natural progression from the disguise 2x2plus, future proofed for evolving industry needs with a significant increase in power, output resolution, plus even more storage. It can be used as a stand-alone solution, to design, sequence and play back your shows, or as a master in a larger network with pro and gx range machines.
The 2U base units can be customised with HDMI and SDI capture, Pro Audio and 10GB ethernet ports, 4K outputs, fixed storage, 2TB SSD and full redundant capabilities – so whatever your needs and budget, there's a disguise system tailor-made for you.
To enquire about the disguise solo and other product please email: apac@disguise.one