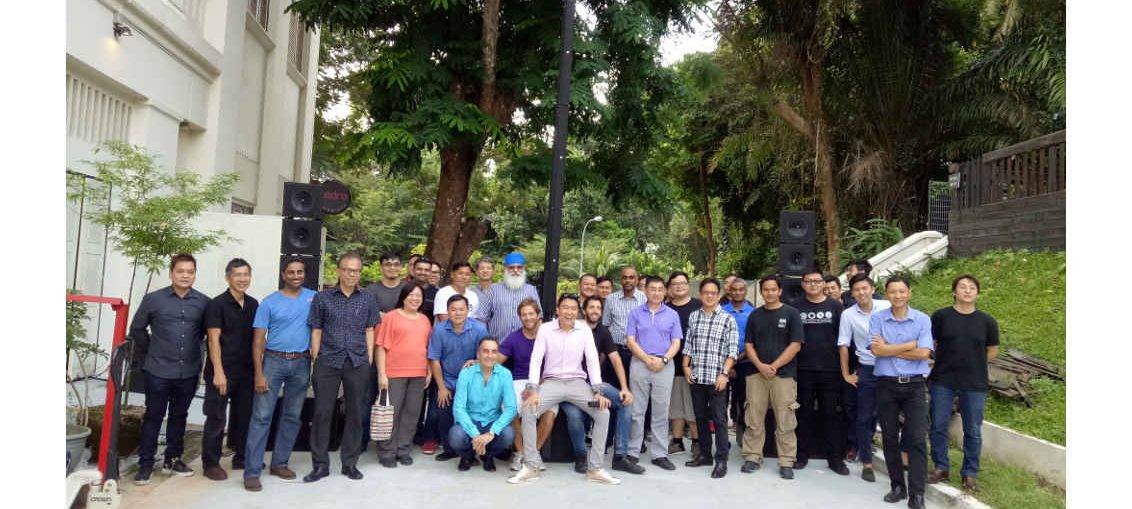 Guests with LTA and K-Array staff.
The 8th of September saw Loud Technologies Asia (LTA), a Singapore-based distributor introduce to the industry a range of K-Array solutions including the newer solutions such as the KF-26, KF-210 and KF-212 which are full range speakers that are IP54 rated. As such the solutions were rigged up in the open for demonstration. Though the weather threatened to rain, it did not but instead provided a more cooler day than usual.
Before the demonstration a presentation on the various K-Array solutions was held in the air-conditioned events room of raintr33 hotel, which is a quaint hotel transformed from a former army barracks in the east side of Singapore.
The presentation touched on K-Array's core products such as the Lizard, Viper and Cobra that were also displayed in the space.
"We have done well with the K-Array products in Singapore. This year alone we have installed K-Array solutions in 15 projects excluding numerous school halls," said a pleased Colin Quek of LTA.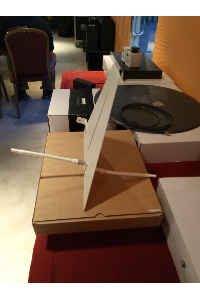 The presentation was followed by the open demonstration after which guests were ushered back to the presentation room to listen to a presentation about RF and wireless transmission by Faz Salleh of Sennheiser Electronics Asia Pte Ltd. This was a prelude to the introduction of RF Venue from Loud Technologies Asia. RF Venue are Antenna manufacturers from USA. The Antenna works with any brand IEM or wireless microphone.
"The RF Venue antennas are popularly used in USA and Europe. There are different types of Antennas to fit a client's objectives from the Helical to the Cross-Polarised Antennas. This is the first time the antennas are being showcased in Singapore," said Colin.
LTA is the exclusive distributor of RF Venues for Singapore, Malaysia and Indonesia.
The event attracted guests from churches, rental&staging as well as system integrators. The evening ended off with a sumptuous dinner spread and drinks as well as a lucky draw.