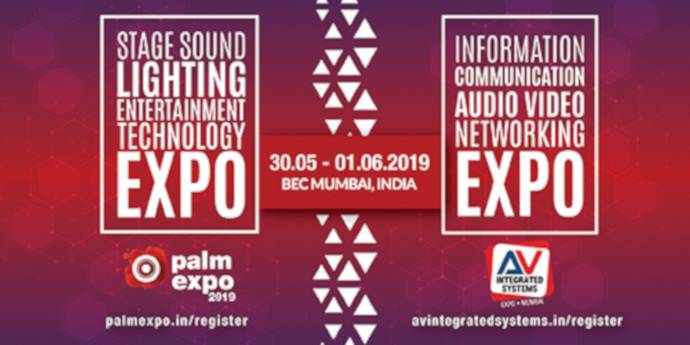 I
ndia has seen a sharp upward economic trend in the past decade, acting as a catalyst for sustained growth in entertainment technology inducing higher investments into entertainment and event industry. PALM Expo having made note of this trend with every passing year for the past 18 years has given a platform to the industry to showcase latest technology and best brands attracting professionals and entrepreneurs with serious intent to purchase and invest.
A platform with a strong focus on business, PALM has become an important part of every companies marketing budget, investing and launching new products & embracing new techniques. PALM presents a strong and holistic platform to global manufacturers, attracting top brands and helping create business relations with high levels of engineering talent in India. PALM having stood up to its legacy of delivering business has always responded to market needs with features that act as catalyst to market demand becoming the largest Pro Sound, Lighting & Audio-Visual Expo in the Indian Subcontinent with over 23,000 unique visitors at PALM Expo 2018. In 2019 PALM Expo is set to launch a new show for the AV industry – "AV Integrated Systems Expo" being held concurrently with PALM Expo.
PALM known to provide an open, neutral and independent platform where all exhibitors are assured of equitability and every visitor is given the opportunity to Source, Connect and Engage. Thus making PALM one of the most sought after shows for the industry and is a must visit for every industry stakeholder.
To know more about the show please visit: www.palmexpo.in
To register as a visitor please log on to: www.palmexpo.in/register
To register for AV-ISE please log on to: www.avintegratedsystems.in/register