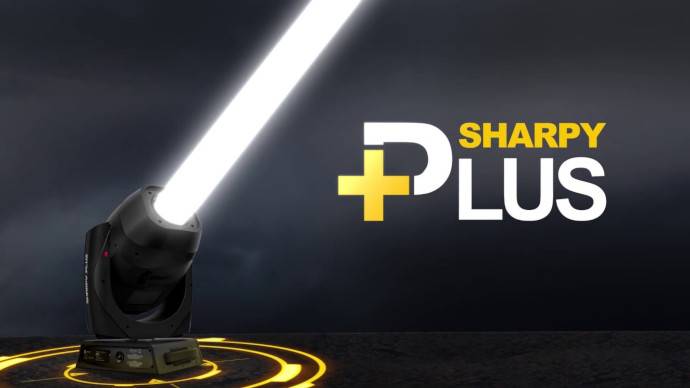 T
he newly launched Sharpy Plus from Claypaky, announced as the first true 100% hybrid unit can be efficiently used as a perfect beam light and a perfect spotlight. With a marvellous luminous efficiency which ensures substantial savings through lower power consumption, it is appropriate for any event.
Sharpy Plus offers an excellent performance with an Osram Sirius 330W X8 lamp and weighs only 21.6 kg (47.6 lb). Each and every function is intensely quick. Its body is a little bigger compared to Sharpy's, and dwells a high-quality optical unit with a zoom that ranges from 3° to 36°. Its minimum beam angle of 3° creates an achievable range to generate the narrow parallel light beams vital for beam light mode. Its wide zoom range also enables large beam angles, which makes the Sharpy Plus an ideal spotlight for all occasions.
Additionally, Sharpy Plus has two independent operating modes. The aerial effects are enriched by the way the Sirius lamp is built through Beam mode. The remarkable power output (over 300,000 lux at 10mt distance) is very effective, whereby the optical unit strengthens through a marked hot spot. Through spot mode, the light is diffused in an even process which means visual effects can be projected with outstanding uniformity. Both in spot mode and in beam mode, the complete range linearly embed from 3° to 36° (1:9) zoom.
All these awesome specifications make the Sharpy Plus a unique fixture in the market.
If you are interested to know contact Acoustic & Lighting in Singapore and Malaysia.