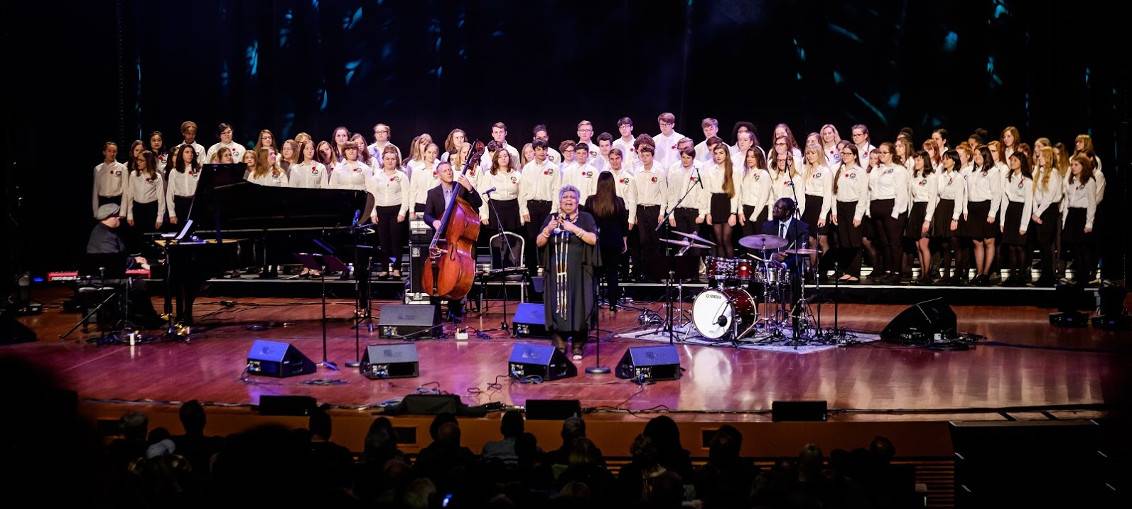 M
eyer Sound has been named as Official Sound Partner and Major Sponsor of the
Bravo Niagara! Festival of the Arts
,
Voices of Freedom
and the
Oscar Peterson International Jazz Festival
, all based in Niagara-by-the-Lake in southern Ontario's wine country.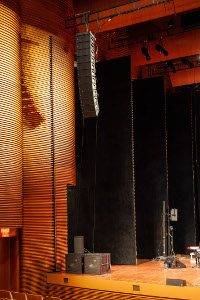 Working in close cooperation with GerrAudio Distribution, the company's Canadian distributor, Meyer Sound will be providing all audio systems for the up-and-coming festivals' year-round eclectic programs of jazz and classical music.
"For me, having high quality sound is equally as important as having world-class artists on stage," said Bravo Niagara! Artistic Director Christine Mori. "One of my biggest challenges is securing a quality of audio production that matches the talent of the performers on stage. So this new partnership with Meyer Sound really is a dream come true."
"What's been truly amazing is the versatility of the Meyer Sound systems moving from classical to jazz concerts. Whether it's a Stradivarius violin in an intimate space or a mass choir in a performing arts center, the sound quality is consistently extraordinary."
The first large-scale event under the new agreement was the Voices of Freedom Concert, a celebration of the region's unique role in Black history. Held in Partridge Hall of The FirstOntario Performing Arts Centre in early November 2018 and curated by Céline Peterson, Oscar Peterson's daughter, the concert presented an illustrious lineup of Canadian jazz and soulful music artists.
To cover the full audience of 700, GerrAudio brought in a system anchored by main arrays of 12-each LINA line array loudspeakers, augmented by 4 750-LFC compact low frequency control elements plus 2 UPJ-1P and 4 UPM-1P fill loudspeakers, all driven by 2 Galileo GALAXY 816 processors. Artist foldback was supplied by 1 MJF-212A, 3 MJF-210 and 4 MJF-208 stage monitors.
"It was absolutely thrilling for all of us to experience the sound that night," recalled Bravo Niagara! Executive Director Alexis Spieldenner. "The musicians, the other sponsors and the full house of attendees heard every performer with undiminished power, presence and detail. Afterwards, audience members and artists alike raved about the quality of the sound."
Meyer Sound systems also were deployed for two earlier, more intimate concerts, both held at St. Mark's Anglican Church in Niagara-on-the-Lake. The first, on August 18, featured acclaimed classical guitarist Miloš Karadaglić with the Marc Djokic string quintet. The second, on October 12, presented celebrated violinist James Ehnes. The system for these events comprised 2 UPJ-1Ps and multiple UPM-1P loudspeakers along with a Galileo GALAXY 816 processor.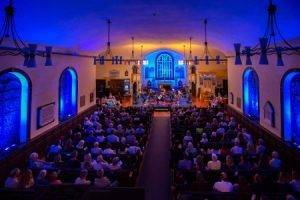 "Some patrons who had come to earlier concerts at this venue came up to me and said that this time the sound really was phenomenal," remarked Spieldenner. "The Meyer Sound partnership truly has elevated the festival experience for audience and artists."
A much larger complement of Meyer Sound loudspeakers will be on hand for the Oscar Peterson International Jazz Festival this coming February 15-17, with concerts at Partridge Hall as well as multiple other venues. Concluding the 2018-19 season will be Spring into Music, a series of five concerts in April and May staged in the quaint press alley at the elegant Stratus Vineyards.
Meyer Sound's sponsorship role was initially facilitated by Jerry Placken, the company's Director of Strategic Relations, who had recently taken up residence in the area. When he discovered the high caliber of artists performing at the local festivals, he took the initiative in assuring sound systems would be available at the same level of excellence.
After enlisting the support of Bob Snelgrove, President of GerrAudio Distribution, Placken quickly secured the enthusiastic backing of Meyer Sound's co-founders, President and CEO John Meyer and Executive Vice President Helen Meyer.
"The word "serendipity" keeps coming up in regard to this relationship," said Bravo Niagara's Christine Mori. "We know Meyer Sound is associated with renowned institutions like Jazz at Lincoln Center and the San Francisco Symphony. The fact that they are sponsoring a smaller, lesser-known organization – though presenting performances at that same artistic level – speaks volumes about the company's broad commitment to supporting the arts."
Bravo Niagara! Festival of the Arts was founded in 2014 by the mother-daughter team of Mori and Spieldenner. The Oscar Peterson International Jazz Festival, honouring Canada's greatest jazz artist, is led by Artistic Director Renee Rosnes and Artistic Producer Kelly Peterson with executive direction from Bravo Niagara!