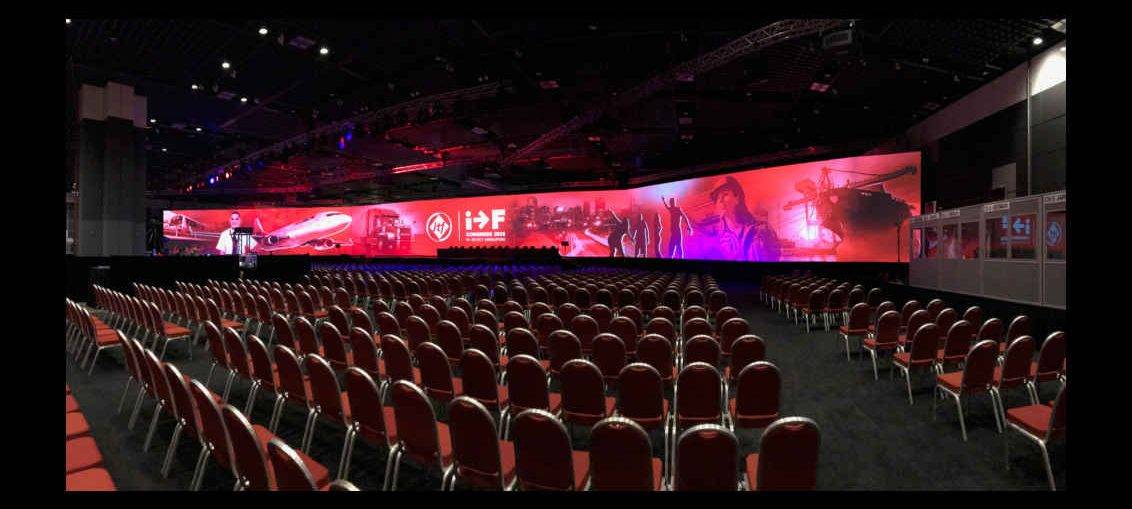 ETA reached out to some of the leading production houses in the region requesting them to send us information on their most memorable project in 2018. Most of the companies have had a busy year and this is expected to continue in 2019. Read more below:
Held at Suntec Convention Hall 405-406, the International Transport Federation Congress 2018 was a one-week conference boasting 14-hour days.
ExpoAV-Insync Pte Ltd used 65m Panoramic Screen and Projection, 30+ video presets, 50+, 65m x 5m custom motion graphics, more than 50 video playbacks and 40 presentations over the course of the week for the event. All graphic content was created by Digital Kitchen Studios.
Key Brands and Solutions Used:
d&b audiotechnik
Robe Lighting
Panasonic PT-RZ12K 12,000 Ansi Lumen Laser Projectors
65m x 5m Showtex Projection Screen
Dataton Watchout servers & playback
Analog Way Ascender
Vertige video controls