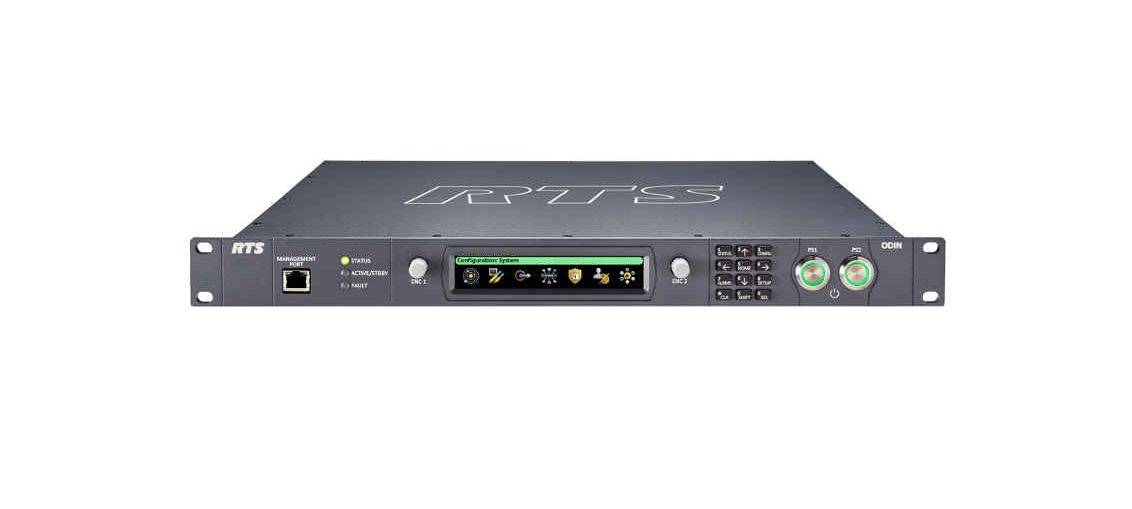 R
TS has announced the global launch of the ODIN OMNEO digital intercom matrix. The latest in an on-going program of IP-focused product launches, including the ROAMEO DECT-based wireless system and KP-Series key panels, ODIN is a major new addition tothe RTS portfolio.
ODIN condenses decades of experience and the latest RTS innovations into a compact single rack unit package that offers state-of-the-art IP technology along with analogconnectivity. Where previous-generation digital matrix products were significantly larger and more costly to own and operate, ODIN's feature set and form factor are designed to make a professional matrix solution more accessible and easier to use than ever before, opening up the benefits of IP-based communications for wide range of new markets and users of all levels.
In keeping with the RTS principles of forward thinking and backwards compatibility, ODIN can seamlessly integrate into the most sophisticated, large-scale intercom operations, extending the value of the initial investment, while also providing a path for system expansion for smaller users who want to upgrade existing RTS systems to the latest technologies.
The front panel has a colour graphical user interface based on icons to support the most common setup and configuration tasks. The AZedit and IPedit software applications have been updated to support ODIN for more complex configuration tasks. Whether the user wants to expand intercom functionality with an IP-based system at a regional theatre or large house of worship, or whether the goal is to start streamlining a larger system's footprint and cost of operation in an OB van or broadcast control room, ODIN stands apart as the most comprehensive intercom solution RTS has ever made … all in 1RU.