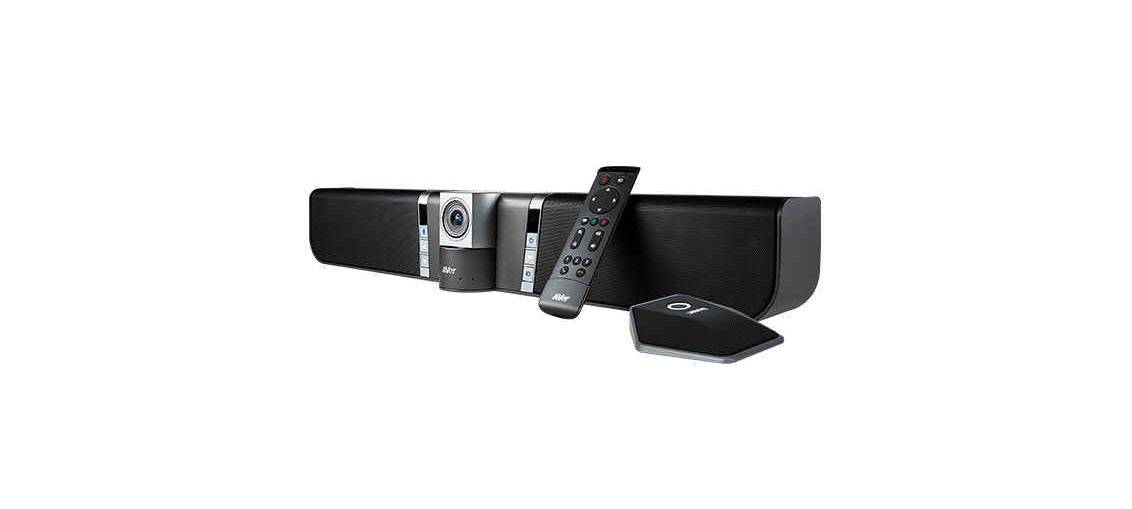 AVer will be bringing several solutions to showcase during ConnecTechAsia, including the Video Soundbar.
The VB342 brings real audio and visual power to your medium sized and huddle conferencing rooms. As a 4K Video Conferencing Sound Bar, the VB342 is equipped with two 10W full range stereo speakers and two uni-directional microphones that provide users with the acoustics needed to hold effective conferences. Sporting a high quality 4K PTZ camera, the VB342 is able to give you crystal clear video collaboration that is only rivalled by the audio quality. Simple plug-and-play capabilities, advanced noise and echo suppression, and enhanced protocol compatibility make the VB342 easy to use and a great fit below any display.
It will also be bringing its Professional Auto Tracking Camera: As the next generation of the Taiwan Excellence Gold and Red Dot Award winning PTC Series, the PTC500S's advanced tracking capabilities are displayed within its proprietary Strategic Tracking Modes. The AVer PTC500S is equipped with the latest tracking chipset that provides users with three powerful and unique Strategic Tracking Modes, which bring enhanced target tracking to your live event broadcasting or video capturing. Built with a new intuitive GUI and RTMP functionality, the PTC500S is simple-to-use and lets you create, record, or stream video without an operator with ease.