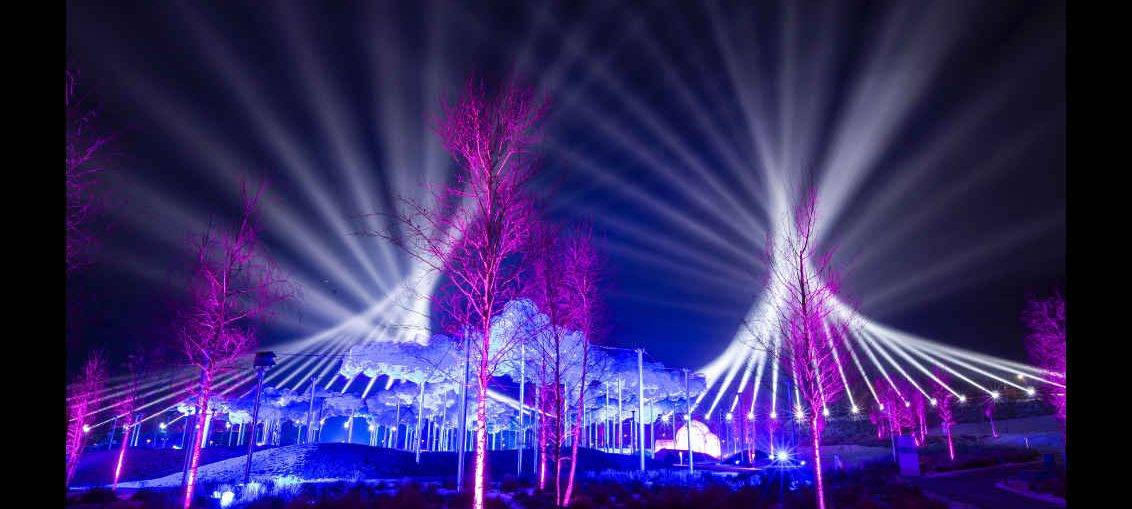 Björn Hermann, one of the most recognized lighting designers faced major challenges at the 2018 Swarovski Festival in Austria. The exclusive outdoor event took place under difficult conditions, as the temperatures in Tyrol fluctuate between -20°C to + 12°C in the month of January, but it was no problem for the SGM fixtures.
"SGM fixtures have been incorporated in all my lighting concepts ever since my first usage of the SGM P-5 back in 2013. As most of my projects are outdoors, SGM luminaires' true IP65-rating is a must for me. But also the enormous range in the product family from wash- and floodlights, to blinders, to pixel products, not to mention the wide range of lenses and that I choose between RGBW, TW, UV, and W. In addition, I see it as an advantage to move within the same product family, because I remain in the same color space," said Hermann, who has countless of awards, including the German Stage Prize in the lighting design category, ADC Awards, FAMAB Awards, EuBEA Awards, the Galaxi Award, the German Design Award, and the OPUS Award.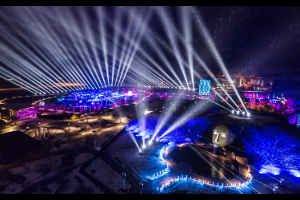 As in 2017, Börn Harmann took care of the design of the entire lighting concept for the 2018 Lichtfestival, where the focus was storytelling. A total of three stories were told and played subsequently after each other, guiding the visitors through the show.
"For the 2018 edition, I used a bunch of P-2s, various P-5s with different lenses, and eight P-10s. For the illumination of the crystal cloud, it was important to me, not only to illuminate the cloud homogeneously, but also to work out more depth and make the cloud more organic with colors and intensities," explained Hermann about the 2018 Swarovski Light Festival staging around the theme of light, colors, crystals, and stories.