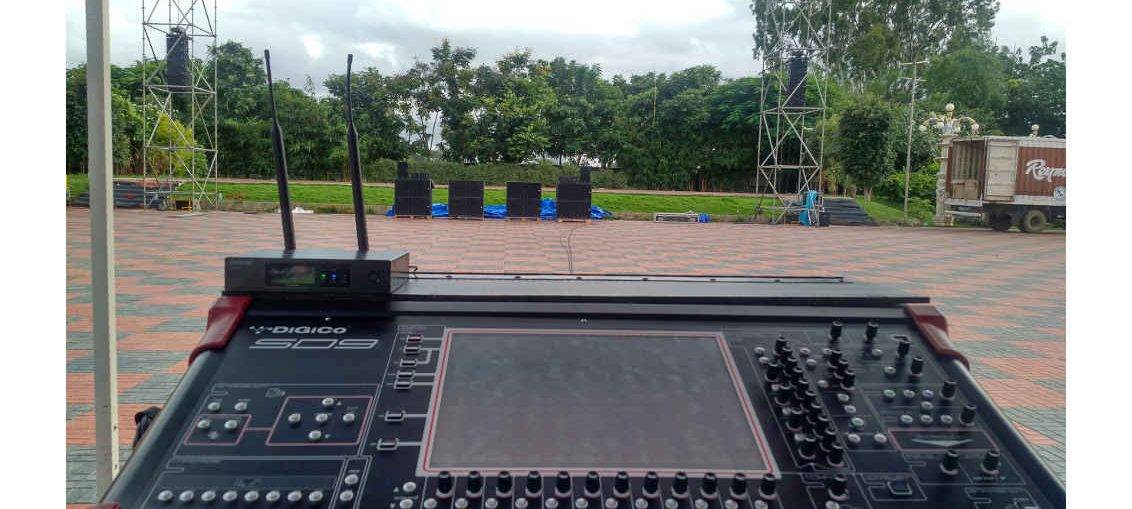 Leading Pro Audio and Pro AV solutions distributor Sun InfoNet has initiated an aggressive campaign for promoting its latest brand acquisition Audio Focus. The company recently made a big splash in the audio industry with the actual launch of the products at a specially devised programme in Bengaluru.
The event was followed by an equally energetic programme in the music-rich city of Panaji in Goa.
While Bengaluru was chosen to be the launch pad for the ambitious programme, it was organized in association with Sun InfoNet's South India partner Reynold's Inc. at the plush White Petals Hall on the sprawling premises of Palace Grounds.
The system set-up comprised two sets of seven each ARES 8 line arrays hung from a vertical truss on either side of a central stack comprising eight MT218 MKII subwoofers, and topped by a pair of FR-X 12 enclosures.
The ARES 8 line arrays, said to bring all those benefits of real line arrays complying to the WST (wavefront sculpture technology) criteria, are suitable for a wide range of sound reinforcement applications from small scale concerts to large theatrical performances (200-5000 audiences) where sound quality is crucial. The MT218s, and FR-X 12s come with their own advantages.
Audio Focus' Asia Business Director Nicolas Kirsch – who was on site to monitor the system specs and performance parameters – explained the set-up nuances while interacting with the programme participants on the 'experience' they were through.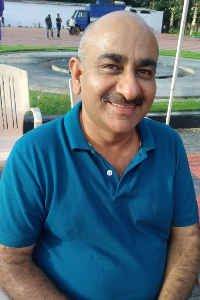 "We wanted to test it, as a first measure, in front of our target buyers- which is why we chose this outdoor venue," reasons Reynold's Inc. Managing Director Felix Remedios on the choice of the location. "The systems are powerful, and more reasonably priced; we are glad we have a brand now, equal to systems of larger size and stacks, but low on price."
"Audio Focus is a brand renowned for premium performance," explains Neeraj Chandra, Director of Sun InfoNet, who was on site to ensure the first splash made the right impact.
Visibly glad with the enthusiasm shown from the musical buffs around, the Sun InfoNet Director said they planned for a series of similar programmes across the country to aggressively promote the brand.
'Audio Focus' on Goa: In Goa, the programme was organized in a scenic, luxury resort near Porvorim, to a gathering of potential musical channel partners.
"It comprised all those musical buffs who make and matter to musical entertainment not only Goa, and Western Ghats, but beyond," ratifies Rohit Reddy, Manaer-Projects and Applications Engineer at Sun InfoNet.
AudioFocus Sales & Marketing Director, Alexandre Kostenko shares his views with ETA in this interview clip: