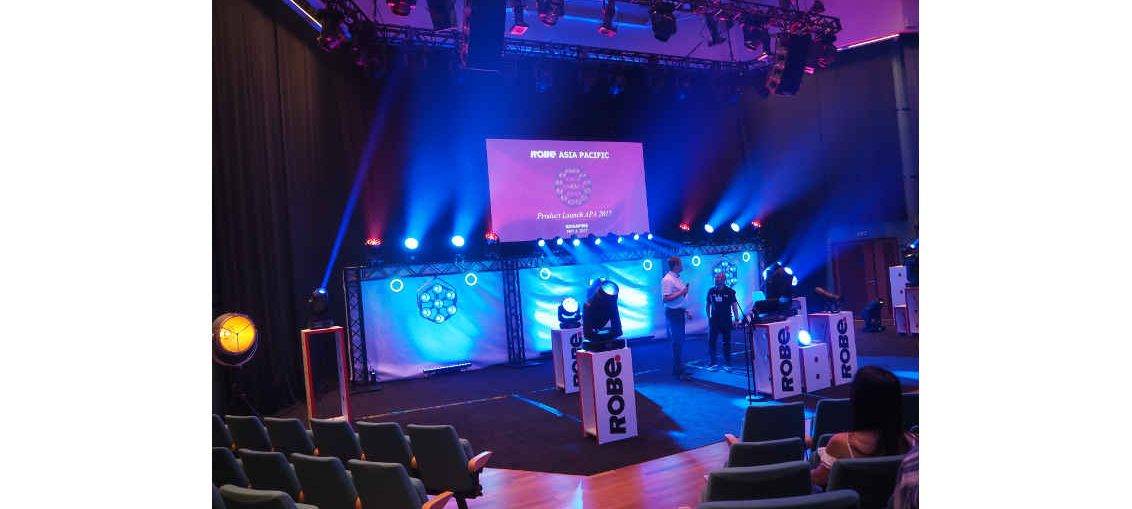 Robe's recent product launch was an illuminating experience, with the brand showcasing fixtures ranging from moving head lights to wash lights. Products shown included:
The LEDBeam 150, with a zoom range of 4º to 62º and a highly optimised motorised control that allows for fast pan and tilt movement. The LEDBeam 150 also offers gentle 18-bit dimming, including Tungsten lamp effects.
The ParFect 150, the static, zoomable version of the ParFect 100. It retains all key features including CMY and RGBW colour control, 18-bit dimming, Tungsten emulation and a beam ranging from 4º to 50º.
The LEDWash 600+, which features 37x 15W RGBW multi-chip LEDs that range from rich to pastel colours, and a zoom range of 8º to 63º.

The PixelPATT and Halo fixtures that were displayed at the launch.

The new VIVA CMY, with its 350W white LED engine delivering a flat fiel projection across its entire zoom range.
The PixelPATT – a new addition to the PATT family, it combines retro design with modern LED pixel-controlled technology, and is composed of 7x 30W RGBW LED multi-chips.
The Halo RGB / Halo Driver – mounted on a standard size Parcan colour frame, the fixture comprises of a circle of encapsulated micro-pixel LEDs. The operator can easily programme sophisticated effects using the internal contact generator or switch to display pixel-mapped video content.
Other highlights from the product launch included the Spiider and RoboSpot system – the RoboSpot system utilises an external camera to follow the performer and controls up to twelve BMFL fixtures mounted in different locations around the stage. The RoboSpot base station features a video screen for the operator to observe live, first-person view from fixture-mounted cameras or from the RoboSpot Camera unit.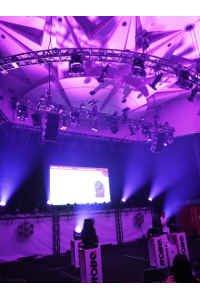 Described as "a superbright next generation of LED WashBeam luminaires", the Spiider combines 18x 30W and 1x 60W LEDs with a 12:1 zoom optical system ranging from 4º to 50º. The fixture includes 19 powerful RGBW LEDs for wash lights, and an internal 18bit LED dimming system that allows for smooth transitions, as well as a flower effect and multilayer effect engine.
The Ambiane RGBW houselight was also introduced at the launch – the first in a range of high-performance specialist luminaires, the Ambiane is suitable for ambient lighting applications, wall washing and accent lighting. Available in RGBW and tunable white CCT versions, the Ambiane has no UV or IR output and is cool-running.