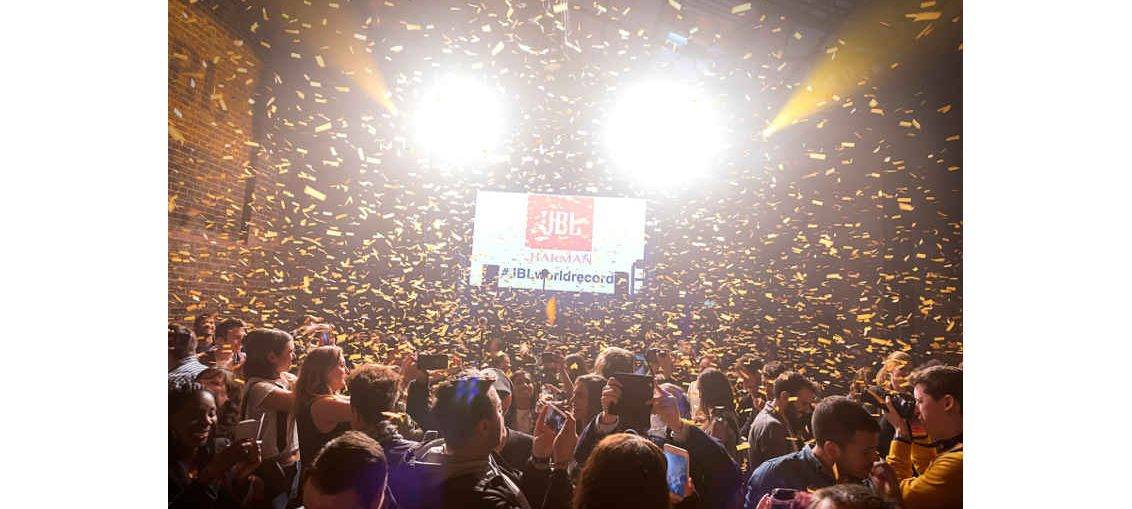 HARMAN International Industries has announced that the company's JBL audio brand is now a Guinness World Records title holder.
After successfully playing 1,000 Flip 4 Bluetooth speakers simultaneously from a single media source, JBL smashed the previous record (of 208 speakers) set by Ultimate Ears in 2016. Taking place in London's Village Underground on 25 April 2017, together with telecommunications service provider O2 – the record was witnessed by over 200 guests including world-renowned Dutch DJs, Sunnery James and Ryan Marciano.
With the speakers displayed on a circular structure to create a 360º wall of sound, other highlights from the evening included numerous live acts and an exclusive soundtrack featuring all of JBL's current music ambassadors (which include Demi Lovato, DNCE, Tinie Tempah and Quincy Jones).
Carsten Olsen, Vice President & General Manager Harman Consumer Lifestyle EMEA, comments, "JBL's music heritage has ensured that both our CONNECT+ technology and recently launched Flip 4 are superior offerings within the market. It therefore, only seemed fitting to celebrate both with a landmark event that has secured our place in Guinness World Records history. The event was the perfect kick off for our jam-packed calendar of live events taking place throughout 2017."
Jack Brockman, Official Adjudicator from Guinness World Records added "It's important to recognise and reward great achievements whether they have been undertaken by an individual, community or large corporation. The Guinness World Records actively encourages their partners to creatively visualise, challenge and achieve their full potential, we applaud JBL for embracing this ethos by greatly surpassing the previous record."
Designed for party starters and globetrotters alike, the new adventure-proof Flip 4 speaker with in-built CONNECT+ technology is the latest product to join JBL's Flip range that has sold 10 million speakers to date.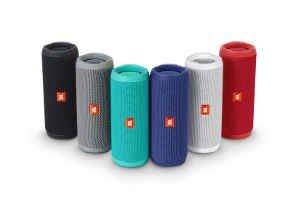 Features include:
Wireless Bluetooth Streaming
12 hours of playtime
IPX7 Waterproof
Voice Assistant Integration
JBL Bass Radiator
The JBL Guinness World Record attempt can be viewed here.