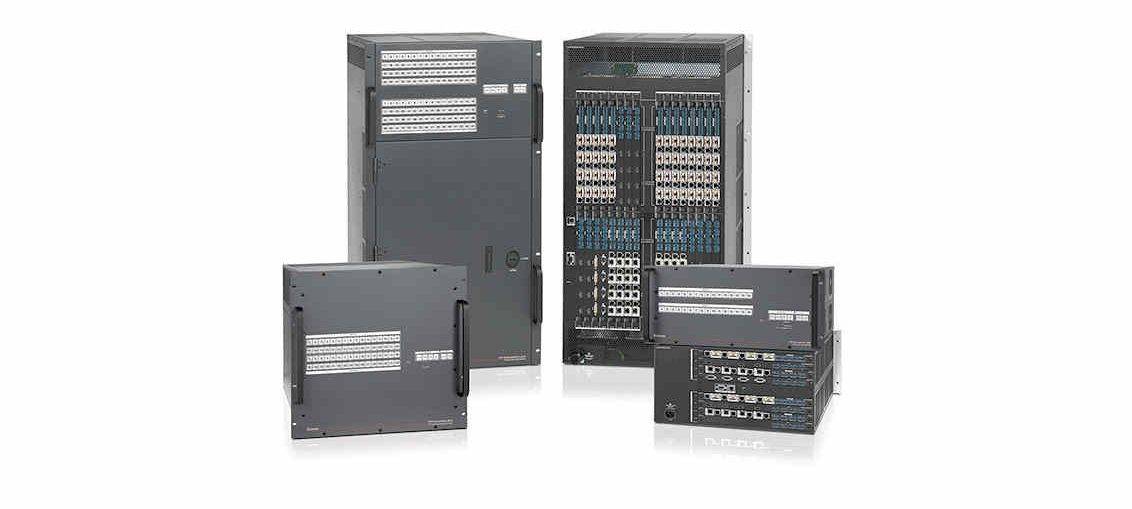 E
xtron Electronics has announced that their XTP II CrossPoint Series is the only AV technology platform to support the recently-announced HDMI 2.1 specification as well as DisplayPort 1.4.
First introduced in 2015, the XTP II  included a 50Gbps digital backplane, and now supports the HDMI 2.1 specification's range of higher video resolutions and refresh rates, including 8K @ 60 Hz and 4K @ 120 Hz with HDR.
"The XTP II platform was developed to anticipate advancements in technology, such as the ultra-high resolutions and increased data rates specified by HDMI 2.1," says Casey Hall, Vice President of Sales and Marketing for Extron. "XTP II CrossPoint frames ensure the core of the AV systems installed today can stay in place as the rest of the installation evolves."
XTP II frames are currently the only AV switching platform that supports the 48 Gbps data rate of HDMI 2.1, and the series' matrix switchers are engineered to exceed the bandwidth required by HDMI 2.1 and DisplayPort 1.4 signals. Three modular frames are available for 16×16, 32×32, and 64×64 I/O configurations, and feature state-of-the-art EverLast power supplies engineered by Extron.