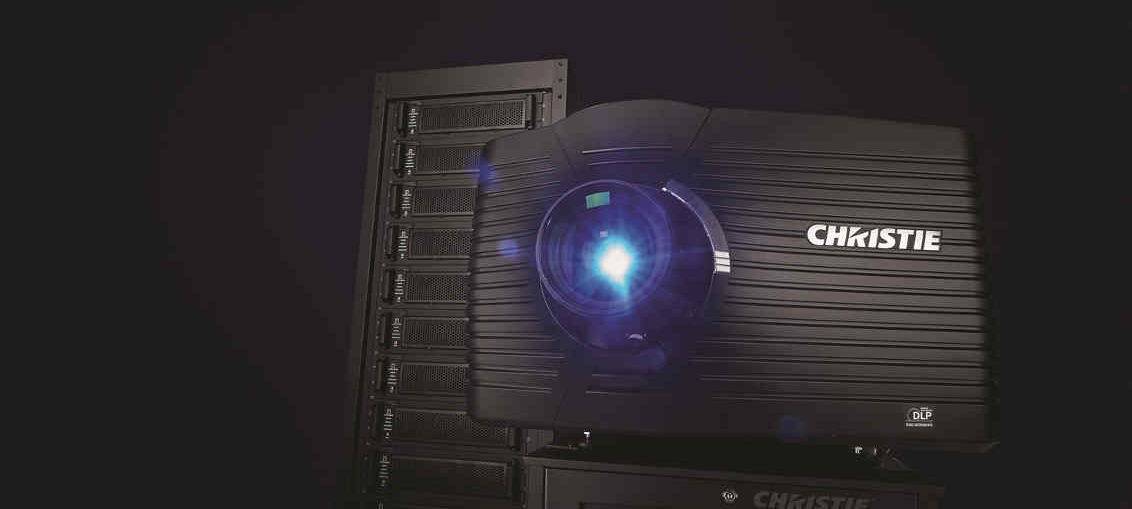 Christie, a leader in creating and sharing the world's best visual and audio experiences, continues to be the preferred vendor among Asian and global exhibitors, based on the firm's strong technology leadership and significant achievements made in areas such as RGB laser projection and cinema audio.
RGB Laser Projection the Best Choice for Exhibitors
O
ver the year, the adoption rate of Christie RGB laser has been increasing at a rapid pace and a growing number of leading exhibitors around the world have made the groundbreaking RGB laser projection system their preferred choice for a premium 3D cinema experience. The Christie CP42LH 3DLP® 4K RGB laser projector produces a color gamut that exceeds the DCI P3 colour and replicates the Rec. 2020 space, making it the most advanced RGB laser cinema projection system on the market.
In Asia, some of the theaters equipped with Christie laser projection technology in recent months include HOYTS Chadstone in Melbourne, Australia (fitted with Christie RGB laser with enhanced wavelength diversification (EWD)), Suning Cinema in Shanghai (Christie 6P laser), Zhenjiang and Baotou, China (Christie RGB laser with EWD), Xi'an Oscar CityOn International Cinema in Xi'an (equipped with Christie RGB laser with EWD), and Panjin Wanda Plaza Cinema in Liaoning Province (Christie RGB laser with EWD).
"The Christie RGB laser projection system redefines the digital cinema experience by achieving the brightest and the most realistic color reproduction, higher contrast, and dramatically reduced maintenance requirements, resulting in rich and vibrant visuals," said Adam Wrightson, General Manager, HOYTS Cinema Technology Group. "We are also impressed by the flexibility of the system, whereby laser modules can easily be added, removed, activated or disabled depending on the brightness requirements, so it is highly scalable and easily upgradable."
Sharing the same sentiments, Dalei Duan, General Manager, Cinema Operations, Suning Cinema, commented, "The Christie RGB laser projection system produces the most vibrant, colorful and breathtaking 3D visual experience that I've ever seen in a large screen theater. We're pleased that the Christie CP42LH delivers remarkable performance in our cinemas, and have no doubt that patrons are getting the best possible visuals that will heighten their enjoyment of the movie playing on screen."
With its improved viewing experience, higher efficiency, lower overall cost and the ability to achieve DCI color compliancy in both eye images, Christie's RGB laser technology is the clear choice as the superior solution. Exhibitors are able to light up huge screens at 14 foot-lamberts brightness, covering a screen area of almost four times the size versus the competition.
More RGB laser installations are in the works in the region, with several more sites scheduled to debut their state-of-the-art RGB laser projection systems over the next few months.
Christie Vive Audio™ a Hit with Exhibitors and Post-production Facilities
Christie Vive Audio, the cinema industry's only purpose built line array speaker solution, continues to be a global hit with installations accelerating in every region of the world. To date, the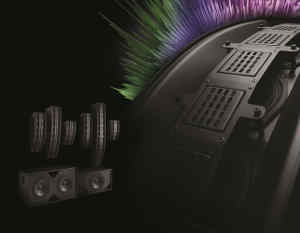 number of global installations for Vive Audio is close to hitting the 400th mark.
In Asia, some of the leading exhibitors that have selected Christie Vive Audio include China's Wanda Cinema Line, which equipped its cinemas located in Beijing, Shanghai, Dalian, and Chongqing with Vive Audio. In South Korea, Lotte Cinema installed Vive systems in its flagship Lotte Cinema World Tower in Seoul, as well as cinemas in Gwangmyung, Daegu, Suwon and Busan. In Taiwan, LUX Cinema and SBC Cinema selected Vive Audio for their premium auditoriums in Taipei, while SM Cinema in Cebu, the Philippines, and Indonesia's Cinema 21 are also entertaining audiences with Christie's cinema audio solution.
Besides cinemas, Vive Audio is also gaining ground in postproduction. Singapore's Mocha Chai Laboratories, which installed Christie Vive Audio in its state-of-the-art dubbing theater earlier this year, is a case in point. This post-production facility is also the world's first Dolby ATMOS-certified dubbing theater to utilize Christie's cutting-edge cinema audio solution.
"Christie Vive Audio, with its innovative ribbon driver technology, enables us to achieve unmatched audio quality and performance so that filmmakers can fully realize their goals in sound design. We're very impressed by its clarity and how it delivered the audio details," said Yee-Wei Chai, Founder and Managing Director, Mocha Chai Laboratories.
Last but not least Christie Mirage 4KLH very recently delivered Ang Lee's new film Billy Lynn's Long Halftime Walk in 28fL, 120 fps, 4K and 3D showcasing its technology prowess.
www.christiedigital.com