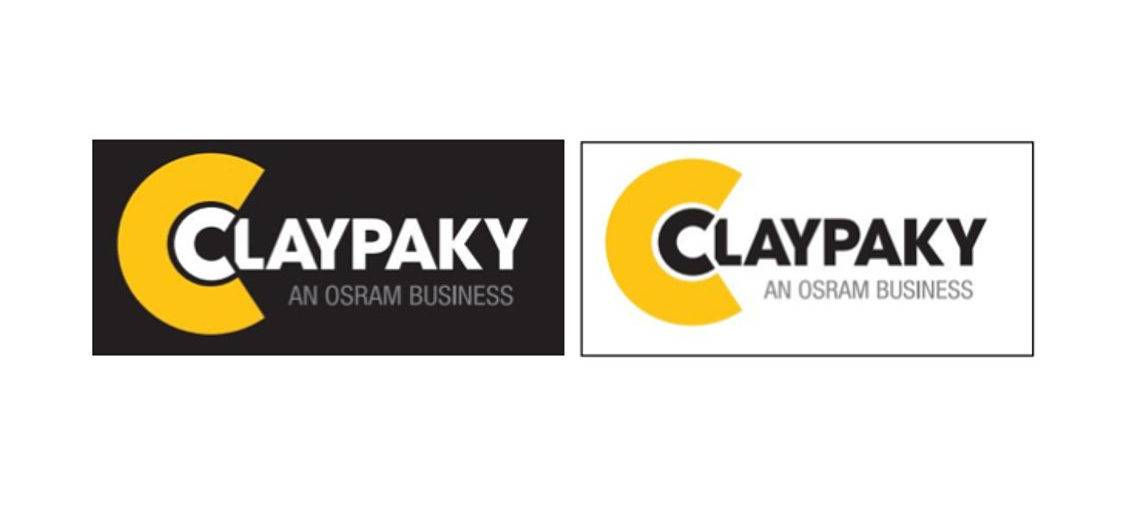 The need for modernity sometimes requires a break with tradition. This does not mean betraying the ideals with which the company was founded and has grown in the past forty years. As Clay Paky sees it, being in step with the times extends beyond the point of view of brand image, they have also set their sight on technological progress, innovation and the future.
The new logo has kept Claypaky's signature Pantone yellow found on its previous logo, but has made some changes to its general graphic design, including writing Claypaky as one word instead of two separate ones: the organisation will be adopting the new brand image across the board, including the way it's written (Claypaky instead of Clay Paky) – this would apply to all future mentions/references in articles, product reviews or any other written documents related to Claypaky (with the exception for the legal name of the company "Clay Paky S.p.A.").
Consequently, the first public event Claypaky will attend with its new logo will be LDI in Las Vegas from 21 to 23 October.
Here's a video that illustrates the thinking and creative process that led to its conception: