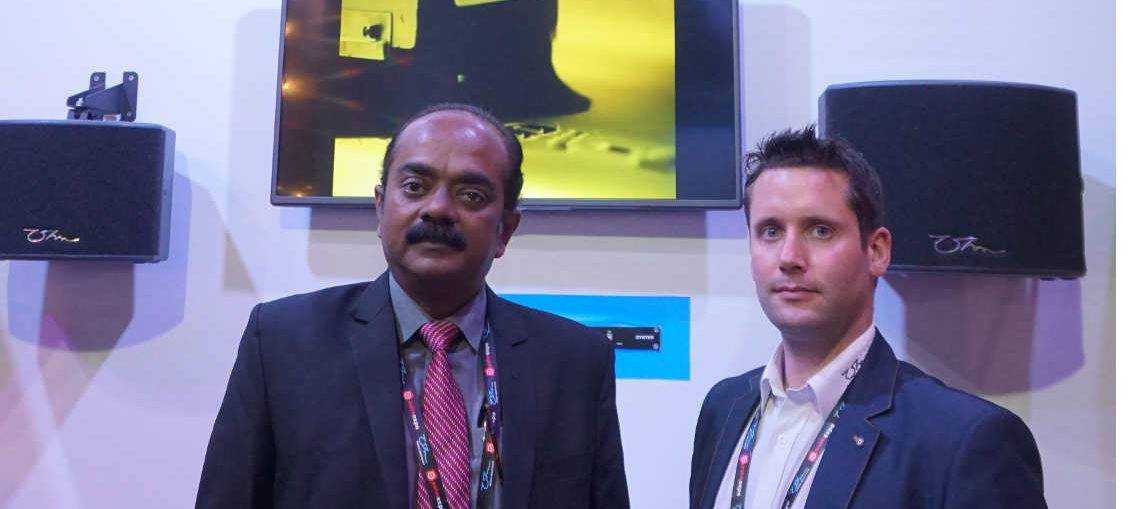 Vardhaman Megatech Private Limited (VMT), India's leading professional Audio trading enterprise, of the long-established Vardhaman Group has cut a record of sorts and broke new ground of entrepreneurism. The company has acquired majority ownership of the British speaker brand OHM UK.
While this is a big, and first of its kind initiative for an Indian audio distributor, the agreement was made early this year, with the transaction said to be fully completed in a few weeks' time.
Gareth Colemann, Director of Sales-International, while confirming the big development to ETA, affirmed that the brand OHM still remains the same with all its distinct quality and characteristics.
"OHM as a renowned brand remains the same; manufacturing of the systems will be out of the UK plant, with that distinct British quality," Colemann said, "it's just the financial boost, and part of the Executive management that has changed."
Explains Dinesh Mandot, Chairman of Aural Ltd, the promoting group of OHM: "Being India's oldest audio distribution enterprise, with our own established network across the country, and over 200 personnel working towards its excellence, we have been contemplating expansion of the business cause- by breaking new grounds. This is one."
It may be recalled that the Mandot family owns the Vardhaman Group that has a history of over 200 years of business entrepreneurism, and 58 years of pro-audio business standing, having been established in 1958.
According to Dinesh, the company has thoroughly looked into the market opportunities before making the big initiative with OHM. Considering the brand's quality and competencies, VMT decided it would be a worthwhile initiative.
Krishna Hegde, top executive of VMT explains further.
"While the brand identity of OHM remains the same, the group does intend to make it more vibrant in terms of looks, product portfolio and market penetration. We haven't had new or more product launches in recent times from OHM; we would want to make a first step in that direction," he says, adding, "while we would want to widen the product portfolio with some customised designs, that would be to make the systems more aesthetic and appealing, whilst maintaining the legendary OHM sound."
That VMT possess established competencies in the business with efficient network, and skilled personnel, it would be blending of competencies of VMT with that of OHM.
Significantly, VMT aims to expand further – to overseas geographies – leveraging OHM's presence in global markets. "We do want to expand dynamically," affirms Hegde, "we are already strong in Europe; we want expand to the Americas, Africa, and of course to the APAC region."
According to him, the company has a road-map to go about all that. The coming months would unfold all that.