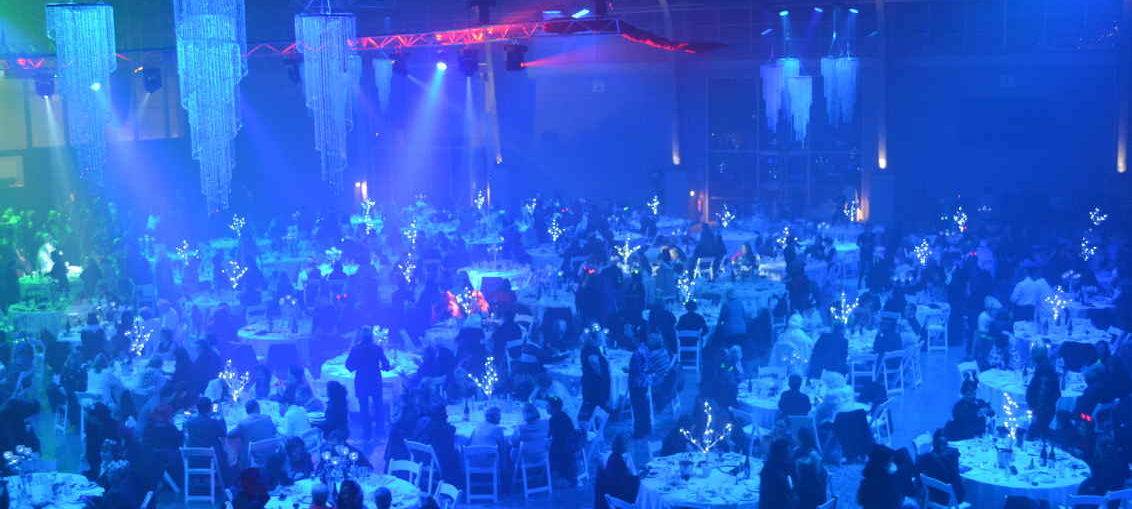 Staging Connections' Hobart team successfully delivered their largest event in Tasmania, for ICMS Australasia, which welcomed over 1,000 of the nation's Operating Room Nurses, students and industry representatives for four days of conferencing at Hobart's Grand Chancellor Hotel and a highly styled gala dinner at Macquarie Wharf No. 2 Cruise Terminal.
The 17th National Conference held by the Australian College of Operating Room Nurses (ACORN) ran from 25 – 28 May 2016. Themed 'a devil of a time', the enormous conference featured a range of high profile national and international speakers, over 60 oral presentations, 17 poster presentations, four concurrent workshop streams, six concurrent session streams, masterclasses, mock trial presentations, popup sponsor showcases, and an exhibition with 60 stands spread across the Federation Ballroom and Mezzanine level foyer.
Fletcher Austin, Area Manager Tasmania, Staging Connections oversaw all audio visual for the conference and gala dinner including the networked speaker preparation, audio systems, video systems and lighting systems.
"As the largest event Staging Connections has ever delivered in Tasmania, we were thrilled to showcase our world class technology and expertise to ensure this complex event ran seamlessly.
"The gala dinner was a real highlight; utilising a 16m x 8m projection surface that set the scene for the theme of a 'winter wonderland, the place to have a devil of a time'. The high definition images and custom created multimedia ensured a spectacular back drop to the evening's entertainment. Twenty glass chandeliers, a 20m snaking truss reflective of a devil's tail, a large ice sculpture and a wintery tunnel complete with a snow machine emphasised the theme and provided a really immersive atmosphere," said Mr Austin.
Penny Sandercock, Event Manager, ICMS Australasia commented on the successful partnership with Staging Connections as the official audio visual provider for ACORN 2016.
"It was an absolute pleasure working with Fletcher Austin and the team at Staging Connections on both the ACORN Conference and Gala Dinner. No request was too difficult and challenges were met with both grace and precision. My life was made a whole lot easier throughout the event due to the dedication from the Staging Connections team and I couldn't be more grateful for their expertise, efficiency and friendly manner both onsite and in the lead up to the event. I have already given rave reviews to the rest of our staff and would happily recommend the team in Hobart and Staging Connections nationwide for any professional event. A big congratulations to the team and an even bigger thank you from myself and all of our staff working on the ACORN 2016 National Conference," concluded Ms Sandercock.
Staging Connections were appointed as official audio visual provider for the ACORN 2016 conference and gala event after a competitive tender process. They delivered all audio, vision, set design, styling, lighting and multimedia content for all events across the four days.