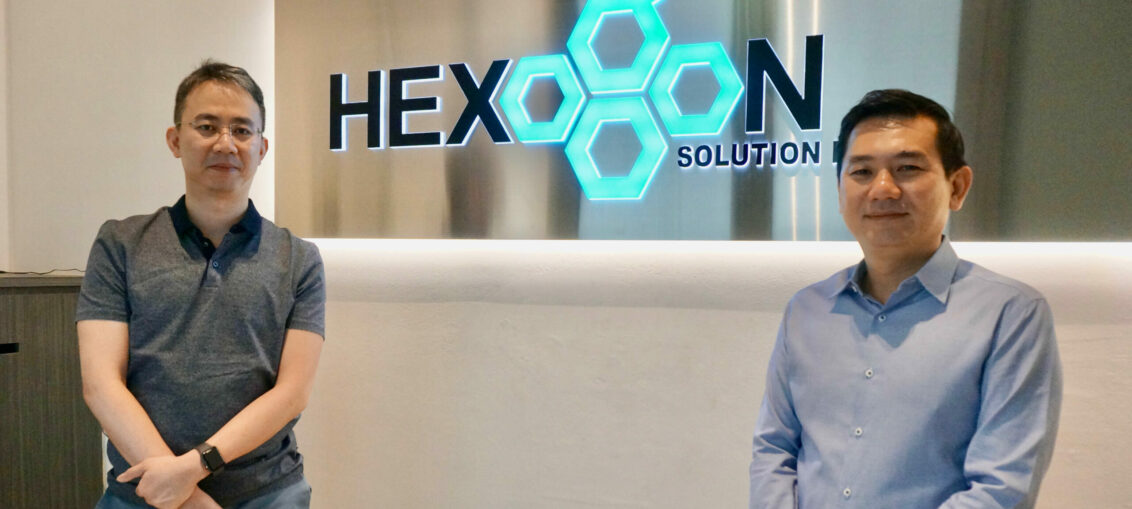 The purchase makes Hexogon the largest owner globally of the PT-RQ35K Panasonic projectors by a rental and staging company.
Hexogon Solution, one of the largest rental and staging companies in Asia, recently took delivery of the Panasonic PT-RQ35K laser-based projectors. This makes Hexogon Solution the first company in Asia to have these projectors in their inventory with the added recognition of holding the most extensive inventory of the projectors globally by a rental and staging company.
Adrian Goh, Group Managing Director, Hexogon Solution Pte Ltd, says, "We are looking to transit from our lamp-based projectors to laser-based, and this is our first step towards that transition. Currently we have a range of 20,000 to 45,000 lumens projectors in our inventory with the majority being the 20,000 lumens. From the business aspect, we wanted to strategically move to have more 30,000 lumens 4K projectors in our inventory."
The Panasonic PT-RQ35K was only launched in early December 2020 and is the World's smallest and lightest 30,000 lumens 3-chip DLP 4K projector based on publicly available dimensions and weight for 3-Chip DLP 4K laser projectors with 26,000–35,000 lumens brightness as of December 2020. Other than the compact size, the projector offers high brightness and spellbinding image quality in 4K resolution with its combination of two blue and one red laser. The PT-RQ35K airflow path, cooling system, and finless radiator reinforce reliability, and the Dynamic Digital Control regulates red laser output and cooling for consistent image quality.
The choice of purchasing the PT-RQ35K was only committed after a shoot-out with a few other renowned projector brands. "Our past eight years of experience using projection technology has taught us quite a bit," comments Adrian. "We had a check-list of requirements that we needed to tick off for our transition to laser-based projectors. Other than being laser-based, high brightness and vivid colours, we were looking for a compact and lightweight projector."
Hexogon Solution other than having its headquarters in Singapore has offices in Thailand, Japan, Taiwan, Hongkong and Vietnam. Having a lightweight projector helps to keep the shipping cost down when the projectors are required at the different offices and events within Asia.
"Another key aspect is we wanted projectors with a good track record of reliability in adapting to Southeast Asia's hot and high humidity environment. The projectors should also be able to withstand the salt-laden environment as Singapore is a coastal country. I am glad to say that our experience with Panasonic projectors over the last two years has been very reliable with no issues and we expect the same from the PT-RQ35K," highlights Adrian.
"The bonus aspect that the lens from the existing models are interchangeable and can be used in this new projector even with a 4K resolution output is extremely beneficial."
William Chan, Deputy Managing Director, Panasonic System Solutions Asia Pacific, comments, "We collaborated with Hexogon from the commercial to engineering aspects of the PT-RQ35K as we wanted to ensure total satisfaction. We are pleased that we are able to play our part in their transition to laser-based technology."
Adrian says, "We are thrilled with this purchase as this will further boost our inventory to handle projects in our various offices. I am happy to report that the PT-RQ35K projectors were recently deployed for an event and we look forward to its deployment at more events. This purchase is part of our very aggressive 5-years plan for 'Lamp-to-Laser' transition of our projector fleet. It also aligns with our plan to manage the largest and most reliable and technologically advanced projection system in the region."
On making a large investment during the COVID-19 period, Adrian adds, "Though the pandemic had slowed down the process of our growth plan, we strongly believe that we must look at the bigger picture while cautiously moving and planning. Hexogon will continue to invest and ensure that we meet our goals as designed. We have had the good fortune of not needing to have laid off any of our employees nor cut their pay during this COVID-19 period. In fact, we are looking to hire more personnel."
Panasonic PT-RQ35K Key Features: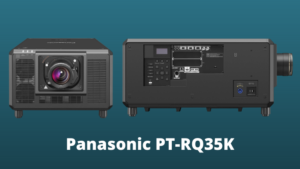 – The Panasonic PT-RQ35K due to its lightweight body only requires two personnel to install the projector. Due to its small footprint, it can be installed in areas with limited space.
The Smart Projector Control app available for iOS and Android devices can be used to adjust and control up to 64 projectors individually or simultaneously from anywhere within the wireless network range. Users can connect the projector to the wireless network by using the app without manually entering SSID and password by merely scanning a QR Code displayed on the projector's Information Monitor.
– To improve productivity, the projectors can be paired with a smartphone via NFC when the projector is off and disconnected from AC power by touching the device against the projector's NFC touchpoint. Users can adjust selected projector settings using Smart Projector Control app, such as Projector ID and IP address while waiting for power to be connected and set up. Fleets of projectors can be prepped for immediate network connection and setup when power rolls out on the installation site, saving time and resources.
– Another useful feature is the Remote Preview. Remote Preview lets projectionists confirm video-signal integrity by viewing the input signal's thumbnails on a laptop prior to projection. Accessed via software or web browser, Remote Preview works with the projector in Standby or with the shutter on. It's useful at concerts where opportunities to check content on screen are limited due to stage traffic and other logistical factors. Remote Preview reduces the chance of errors before the performance, and if an error is detected, helps narrow down the possible cause to the signal.