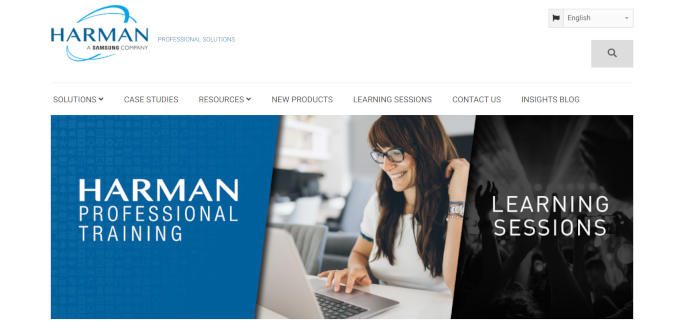 In April, HARMAN began a program of live workshop webinars to assist their out of work partners and friends in the audio and lighting industry. This week they have reached the incredible milestone of 100 Learning Sessions and have helped over 50 individuals in the Live Entertainment sector by providing financial assistance as well as a platform for them to share their knowledge.
HARMAN has set aside budget to continue to support this program through the remainder of 2020 and 2021 and are looking to collect applications for additional presenters. Their hope is that they can continue providing a great live experience to their customer base while also providing a source of creativity and income for the production, entertainment and installation talent that are currently looking for work.
Interested?
Seeking Lighting Designers, FOH Engineers and Live Entertainment workers to conduct live workshop webinars through the Learning Sessions workshop series at HARMAN. This will be a paid opportunity and will not require travel.
Requirements:
· Must have ability to live stream with a clear video connection and clear audio
· Workshop topic needs to be submitted for consideration to laura.lawrence@harman.com
· If chosen to be in the workshop series we would need a full workshop agenda three weeks prior to your scheduled date
· One week prior to the scheduled date we will do a trial run testing video and audio connection
· Workshops should be approximately 60 minutes in length
· Our preference is that equipment used in your workshop should incorporate HARMAN brands (JBL, Martin, AKG, AMX, Crown, BSS, Soundcraft, Studer, etc.) or be product generic in nature
· Must commit to sharing with your personal network including social media channels and HARMAN will commit to the same (content and creative will be provided)
Examples of Workshop Topics (but please do not be limited by these suggestions):
· Lighting Design Tips for Small Venues
· Improving Live Sound Skills – Mixing Fundamentals
· Changing Technology in Audio (or Lighting)
· Life on the Road with XXX Artist
To view our past sessions for inspiration please visit: https://pro.harman.com/lp/learning-sessions-playlists
If interested please reach out via email to laura.lawrence@harman.com and submit the following:
Name:
Phone Number:
Email Address:
Location:
Job/Talent:
Workshop Topic:
Please submit any questions via email. Due to the anticipated volume of responses phone calls will not be accepted at this time.