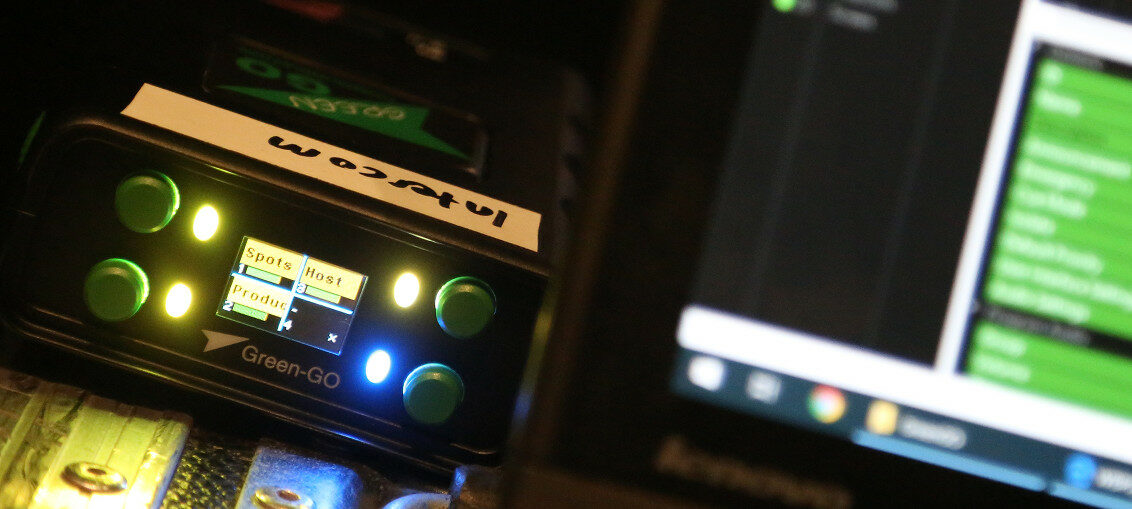 Stagelight, one of Switzerland's leading production rental houses, recently provided a Green-GO event comms solution as part of the full technical production package for a high-profile professional wrestling show at Zurich's multi-purpose Hallenstadion. The event was another success for Green-GO's award-winning digital intercom over Ethernet technology, which has become a firm favourite in the events industry, as a dependable, high quality yet cost-effective crew comms solution.
With the show production built around the central wrestling ring, Stagelight's team designed a 360° sound system on a completely flown rig, with no ground support to block the all-important sightlines.
With four followspot positions located high in the stands surrounding the ring, the intercom solution had to be distributed to the furthest reaches of the venue, via both wired and wireless beltpacks.
The system fielded by Stagelight was part of a recent investment with Green-GO's Swiss distribution partner, ZAP Audio. It consisted of one MCXD Multi-Channel Desk unit as a management station, with ten BPX wired beltpacks and seven WBPX wireless beltpacks, plus two wireless antennas to cover the site.
In all, 19 users were connected to the system, which performed "flawlessly", according to Stagelight's Michael Dünki, who was responsible for the event's technical coordination and comms. "Green-GO was not specified originally," he said.
"The production had asked for more expensive systems from other brands. However, we convinced them to trust in our expertise with Green-GO.
"As this was a brand-new system, and none of the other crew had used it before, some concerns were raised. In fact, we had an alternative system with us as a backup – but it was not needed, as everybody involved loved the quality and the flexibility that the Green-GO system gave them."
Speaking of Green-GO's advantages, Dünki said, "It is very flexible, easy to setup and change the configuration on the fly. This was one of the most complex setups we have done so far, but it worked flawlessly. I was able to accommodate special requests from users at short notice, most of the time by simply changing a preset, or a group assignment, and then populating the changes to the connected beltpacks within less than a minute."
He added, "Careful preparation – in labelling of beltpacks, readying settings within the software and planning cable runs in advance – saved valuable time on-site.
The ability to spot-check connections by trying them the day before the show gave us further confidence in the system."
As it turned out, their confidence was well-placed: the resulting performance was "Perfect," said Dünki. He added, "We never lost connection, and the sound quality was perfect during rehearsals and the show itself."
He concluded, "The client liked the quality and functionality of the Green-GO system, at a lower price than the system originally specified."