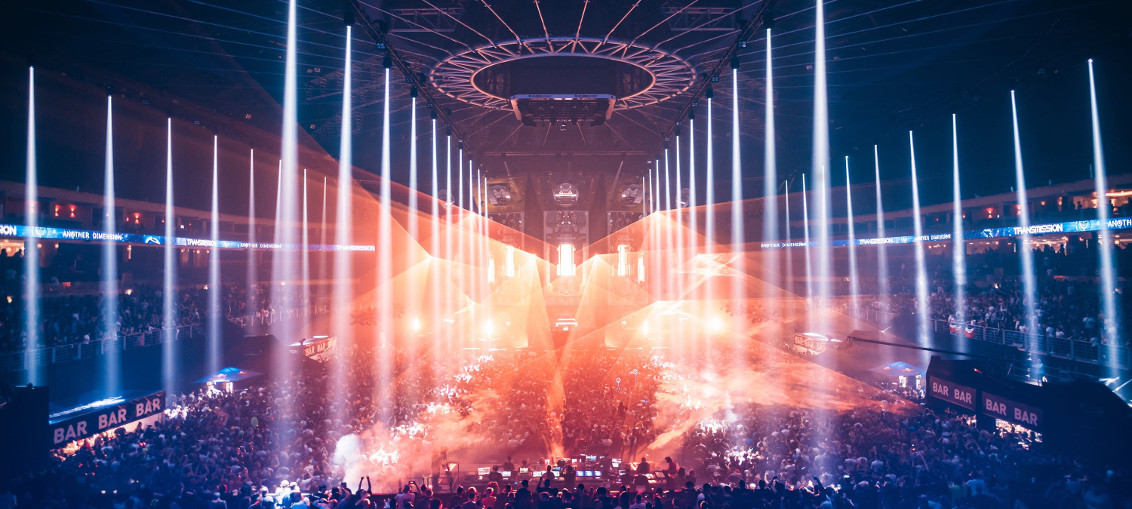 T
ransmission is Europe's, and possibly the world's, most spectacular trance music festival with a legion of loyal fans who return year on year. As usual, the 2019 event was enhanced by haze from
MDG generators
which showcased the spectacular lighting and laser shows that accompanied the artists.
Transmission is held annually in the Czech Republic at the O2 Arena and attracts thousands of fans from over 70 countries to the beautiful city of Prague who come to enjoy performances from the genre's most prestigious talent.
The line-up for Transmission 2019 included trance legends such as Blastoyz, Cosmic Gate, Darren Porter, Ferry Corsten presents System F, Giuseppe Ottaviani, Key4050, MaRLo and Thomas Coastline.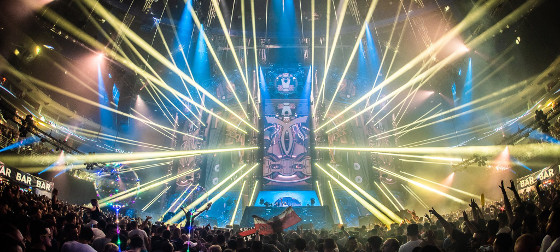 The acts are knitted together by Transmission's unique, themed storylines that take the visitor on a journey throughout the night, with each artist introduced by their own bespoke 'show movie' and visuals, all of which are accompanied by spectacular lighting, laser and special effects.
To showcase the lighting and lasers to peak effect, Transmission's lighting designer, Bas Kemper, needed to fill the huge 15,000-capacity venue with large quantities of smooth, pure white haze. He knew exactly which manufacturer to turn to which would give him precisely what he needed.
He invested in an ATMe haze generator from MDG and three MDG MAX 3000 generators, supplied by Rudo Tucek of Slovakian rental company, Ministry.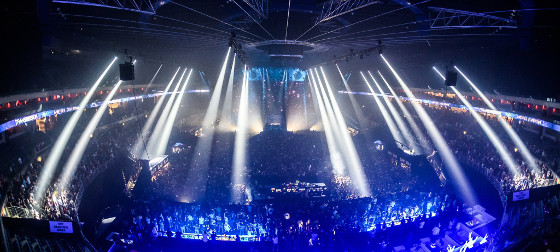 "The venue is huge and filled to capacity for the festival – the stage alone is 48m x 24m and the floor space covers approximately 80m x 80m, with the hall stretching – with the tribunes included – to something in the region of 120m x 120m," said Kemper.
"To bring the full experience to everyone in the hall, we created lighting and laser shows with an immense reach across a wide-open forum, so we also needed haze that could fill that space, on stage, in the hall and right up into the rafters!"
Kemper positioned the three MDG MAX 3000 generators onstage at left, right and upstage locations, and placed the MDG ATMe haze generator front-of-house. The MAX 3000 units were all controlled manually as stand-alone units, with the ATMe levels controlled directly from the console by lighting operators, Zis Ankone and Martijn Deenen.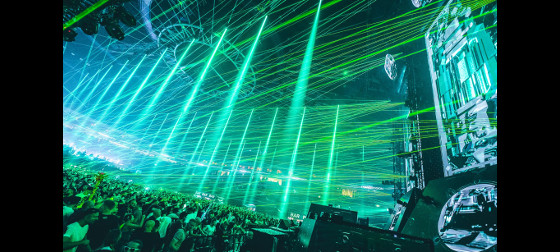 "I was confident that the MDG units would be able to handle the dimensions and the result was fantastic," said Kemper. "The haze was as smooth and pure as expected which highlighted the colours of the lighting design – each act is identified by its own colour – to perfection. And I couldn't be happier with the extent to which the haze spread and showed off the huge laser shows and each individual beam of light.
Yet, at the same time, we were able to control the levels so the haze never got out of hand or obscured the audience's view of the artists, and we never have complaints about the amount of haze – it's just invisible without light passing through it.
"It's simple – MDG generators can be relied upon to produce great haze throughout the whole evening – they really are the best for lighting in halls like these."