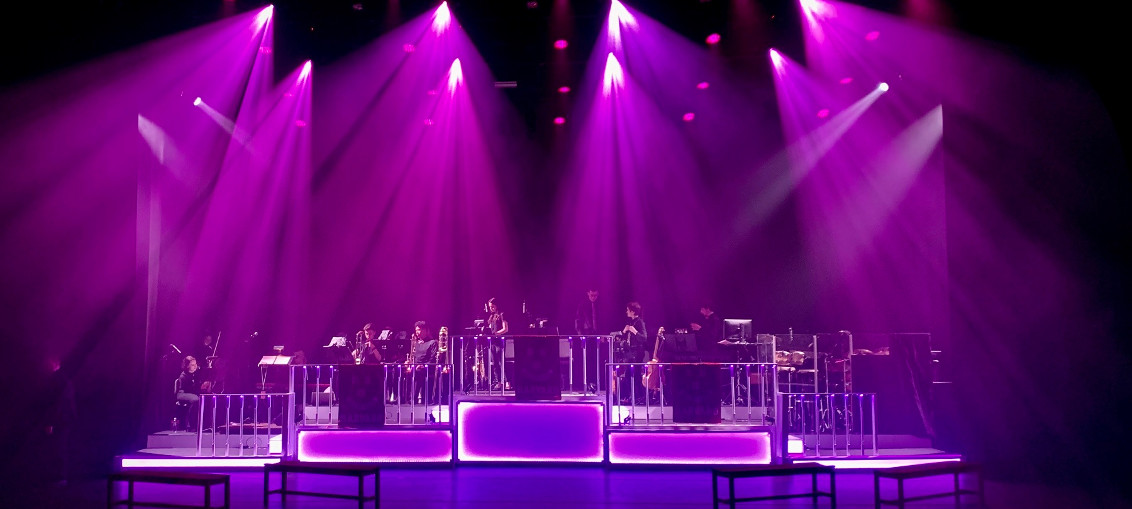 Lighting designer Mason Delman lit an NYU Tisch School of the Arts production of Legally Blonde with Elation Artiste Picasso moving heads and praised the multi-functionality and responsiveness of the high-performance LED profile luminaire.
4Wall Entertainment in New York, with Al Ridella as key account manager, provided 10 Artiste Picasso fixtures for the Tisch New Theatre student organization production at the Skirball Center in November.
Delman reached out to Elation and 4Wall in August looking for a profile fixture for the musical and quickly whittled it down to the Artiste Picasso or Artiste Monet. "This is a theatrical show and the Picasso fit in well. It was a bit smaller and we didn't need the extra bells and whistles that the Monet has," he said. "Being compact was convenient and better fit our needs."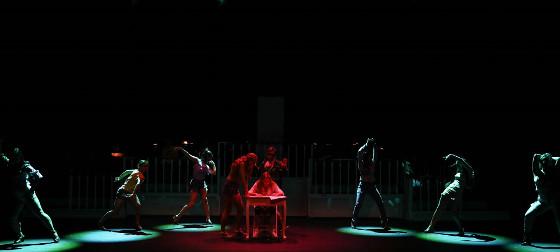 At roughly 2 ½ hours, Legally Blonde is not a short, easy-to-light pop musical yet a fairly complicated show as Delman explained. "Most musicals that are adapted from movies are a bit more intricate than a show written for the stage because they tend to have many locations and quick scene jumps, even in a single number. That necessitated a fixture that could fulfill a number of roles."
On top of that, the designer said the schedule was extremely tight with only 12 hours of tech time and 6 hours for a dress rehearsal. "Because of that, we needed a fixture that could do what we needed it to do quickly and the Picasso fit the bill."
With speed of the essence, a feature of the Picasso that the designer says was a big time saver was the auto focus on the gobo wheels, as well as the fast zoom and ability to quickly call up saturated reds or blues using the CMY colour mixing system and colour wheel.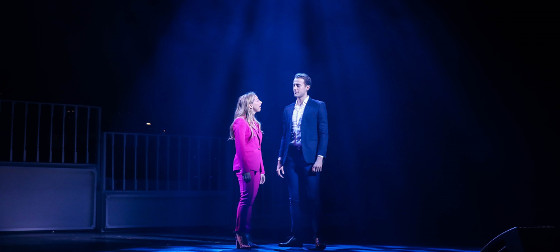 "All of this led to speed, which was absolutely the name of the game in this case."
Part of Elation's award-winning Artiste series, the 23,000-lumen Artiste Picasso houses theatrically useful design features like graphics, animation wheel and framing. Ten Picasso units, spread across the 40-foot wide stage's three staggered electrics, positioned and repositioned as required to create smooth transitions between moments.
"In one number we had two of them focused on a table and another six doing individual special spots making shapes on the stage or table," Delman said, "and then very quickly we had to have them in a nice wash for an outdoor scene. Within a few seconds they were back in place, gobo and colour switched and ready to come back on for this backlight scene.
The smooth transition of the zoom, iris, and color change was really nice. They were fast and it was nice to be able to trust that the fixtures would reset in time." Used in every scene "in one way or another," the Picasso's multifunctionality provided both flexibility and time efficiency.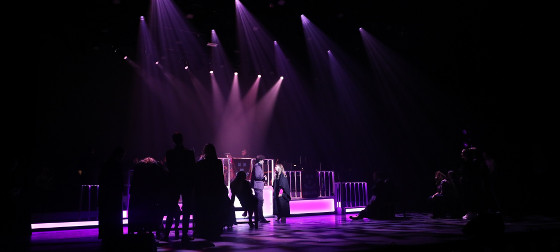 Despite positioning at relatively low trim heights, Delman said the fixtures' noise level was exceptionally low. "The space is pretty compressed but you could not hear the difference in the house whether the power on the Picassos was on or off. We had them on top of the band and behind the actors and we did not pick up any sound in our mics."
Tisch New Theatre is a unique, participatory theatre club open to all students that puts on one full-scale musical each year. All NYU students campus-wide can take part in the production, giving performance students the opportunity to collaborate with students they would not normally work with.