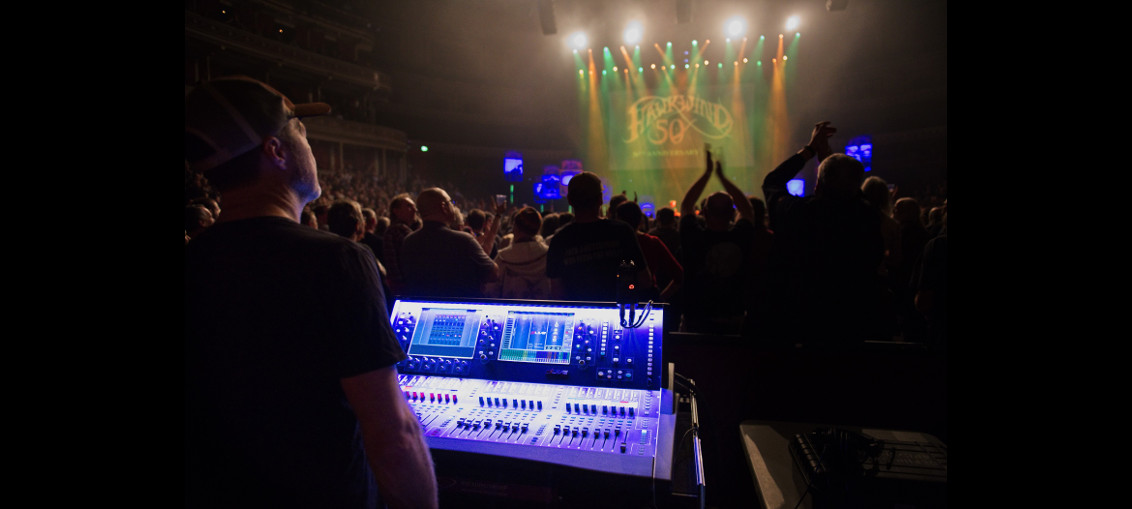 Pioneering space-rockers, Hawkwind are a much-loved British institution with an enduring, devoted fanbase. And it's thanks to this hardcore following that the band celebrates its 50th anniversary this year, releasing its 32nd album and embarking on a tour that culminated in a sold-out show at London's Royal Albert Hall, supported by an Allen & Heath dLive mixing system.
With special guests including Eric Clapton and Motörhead's Phil Campbell joining the band on stage along the way, the tour saw long-time Hawkwind FOH engineer Rik Elliss behind the dLive surface.
"I've been an Allen & Heath fan for many years and the dLive is my go-to system these days, both for my own engineering duties and for my rental company Audioworx," explained Elliss. "For this tour I've been using the S5000 surface with a DM64 MixRack at FOH. The MixRack is also fitted with a Dante card, which is used for recording several of the shows."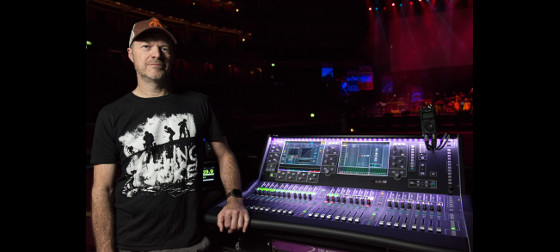 Perhaps unsurprisingly, Hawkwind's dense, layered sound provides some challenges when translating to a live setting, but Elliss points to key dLive attributes that help the process. "I've got 11 channels of keys which all need to be heard, five channels of screaming guitars, a pretty distorted bass guitar, 11 channels of drums and four vocals to deal with," he said. "And trying to get the vocals to sit on top of this very mid-range heavy music is a challenge.
But the dLive is great at keeping sounds separate and distinct and that separation really helps with adding clarity to the mix, which is something that's incredibly important, particularly in a venue as iconic as the Royal Albert Hall."
"The other key aspect of the dLive that I rely on heavily with Hawkwind is the onboard effects. Tap delay is integral to my mix and I use the vocal and snare plate presets to recreate the sound of the records. The compressors – particularly the 16T on drums and Opto compressor on keys – are also invaluable both for getting a sound and controlling the mix," Elliss continued.
"When an audience is as engaged as Hawkwind's and they really know the records inside out, it's very important to create a live experience for them, rather than a generic mix. And dLive is the perfect choice for that – it's a really creative tool."