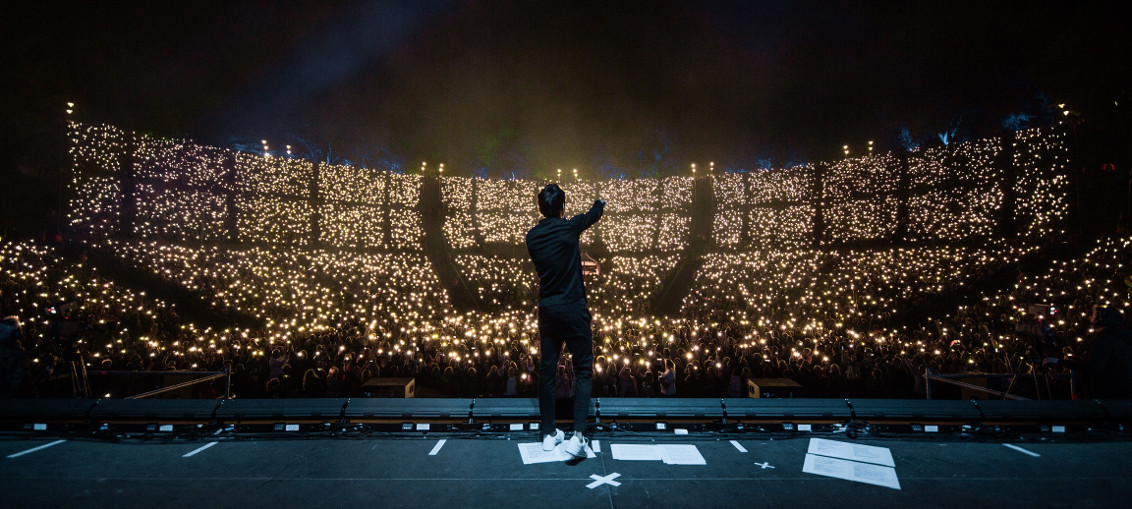 Sing meinen Song – das Tauschkonzert, produced by German broadcaster Vox, is one of the most successful TV formats in recent years and has just completed its sixth season, with the accompanying album releases always hitting the top of the German album charts.
For the first time ever, the 2019 season closed with a live concert in Berlin where all the artists involved reunited for one big final live show. The venue chosen for the event, Berlin's Waldbühne amphitheatre, is one of Germany's biggest open-air stages with a unique architecture and atmosphere.
The concert was mixed by Daniel Lauer (FOH) and Sascha Kohl (Monitors), who have been working with dLive systems for several years.
"The main challenge of the show was the limited time available for preparation", explained Lauer. "Because of its size and special acoustics, the Waldbühne is quite a demanding location for a sound engineer and we only had one day of studio rehearsal for 25 songs, so we had to be able to adapt very quickly to any changes at soundcheck. The variety of songs and artists also presented us with a full spectrum of sound and dynamics to cope with, which was a huge challenge for us mixing the show, but of course also what made it interesting. The two dLive systems were an enormous help in dealing with those issues."
Two Allen & Heath dLive S7000 surfaces, each paired with its own DM64 MixRack, were used for the show and fitted with Dante and superMADI cards. An IP8 remote controller was also used at FOH, providing an additional 8 faders, while over 100 sources were connected to the Monitor DM64 and attached DX168 expanders, with the digital split between the FOH and MON systems handled via the superMADI cards at 96kHz.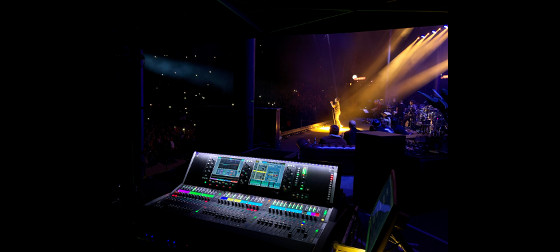 In order to feed the in-ear monitors of all the musicians, artists and crew, all 64 busses were needed in the monitor console. Kohl commented, "At monitors, the main focus is always to keep the artists comfortable and happy. A major element of the show is the famous sofa where the artists are seated and for the live concerts, we have this in the middle of the stage and not in front of the PA like in the TV show. That meant not only did we have to adjust the monitor sound of the performing artists, musicians and the crew but also for the artists sitting on the sofa.
But with dLive we always have a trusted partner for these kinds of challenges."
"At this concert, we really needed flexible access to all parameters and a very fast workflow," said Lauer.
"From the integration of external controllers, the AMM to handle dynamic changes between the songs, to fast changes during the show with relative scene updates and the easy system integration in a shared control network – dLive always had a solution on offer thanks to its advanced toolset. Using the offline editor we could prepare the whole show in advance, including all communication channels, sidechains and scene filters."
Even with such a demanding show, Lauer decided to rely completely on dLive's internal FX and processing without any external hardware or plug-in solutions, adding, "The internal effects and DEEP plug-ins like compressors and preamps are really good and offer everything I need for any creative signal processing."