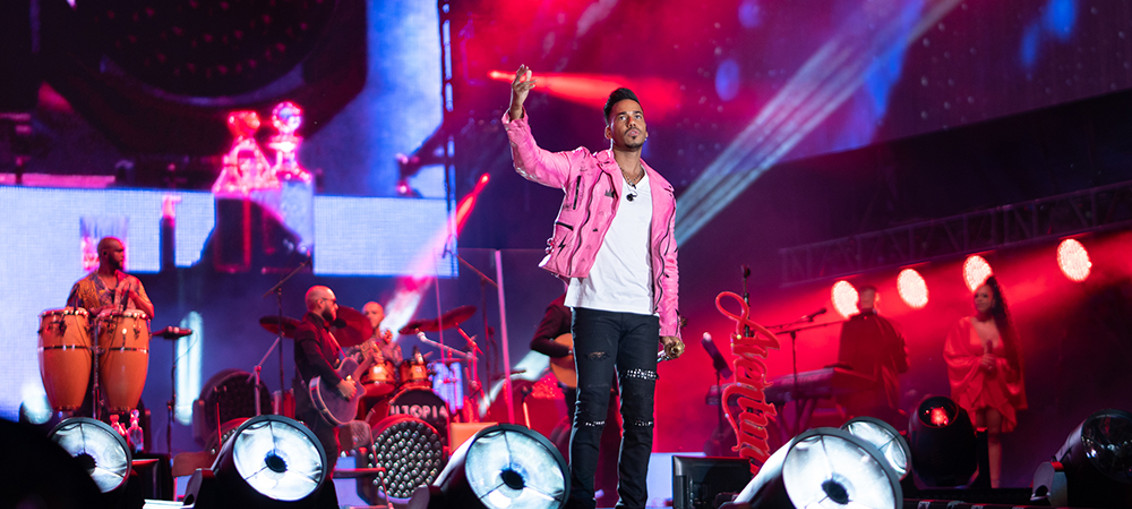 T
he epic Utopia concert by
Latin American music superstar Romeo Santos
broke the all-time concert gross record for a performance at the
MetLife Stadium in the USA
. At the heart of the show's rich visual design, Yamil Charif and Richard Vicens of
YC3 Lighting Design
specified more than 100 lighting fixtures from Vari-Lite.
Lining the wide stage and multiple walkways were Vari-Lite's unique VL6000 Beam fixtures. These were partnered for the first time by the new VL6500 Wash fixtures, making their world debut on Utopia, positioned around the sides of the stage.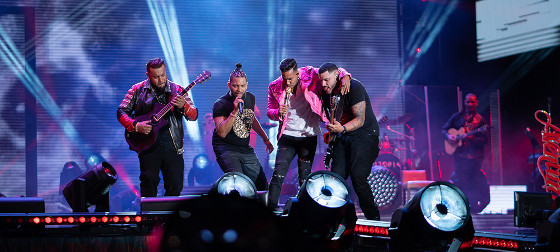 "We were very strict about the walkway and stage fixtures being the VL6000s and VL6500s," said Charif.
"They were the only fixtures in our rig that were non-negotiable. There is literally nothing else on the market will give us that effect."
High power was essential as almost every surface of the 260ft stage was covered with bright LED screens, and lower powered fixtures would have been lost against this background.
"We chose the VL6000 Beam for the walkways because of its unique look and its intensity. We knew it was going to look great on camera and have the punch that we need in a stadium like the MetLife."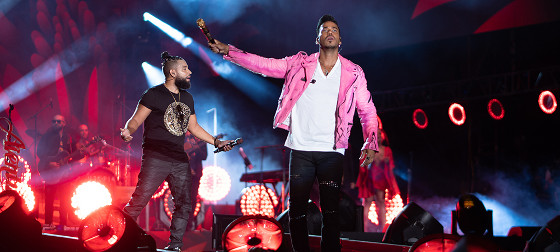 He added, "Being the first to use the VL6500 Wash was very exciting. It's similar in size and output to the VL6000 Beam, but looks like the old school VL5, with those blades. The two fixtures work very well together. It's a super-cool look."
Images by YC3